Helping the country to meet its energy needs
New technologies, energy security concerns and a drive towards greater sustainability continue to propel change in the energy and natural resources industry. It's a combination which makes real estate in this dynamic sector highly specialised, requiring expert advice to develop, invest in and operate.
We provide that advice. Our energy and natural resources team are strategically situated around the UK, delivering creative solutions and practical support to clients spanning the private and public-sector spectrum.
We help to keep the nation's power flowing, advising on all types of energy generation real estate – from nuclear to renewables. And we assist clients on a host of environmental, flooding and drainage issues, identifying mitigating strategies for them in an age of increasing climate volatility.
We also have experts in minerals and waste, a niche sector in which our knowledge and experience is invaluable. With services that span everything from agency and valuation to rent reviews, business rates and planning, we are a single point of contact for all real estate advice. For information on a specific area of our expertise, and to find out how we can help you, click on a box below.
Working towards solutions for the complex healthcare sector
We have over 60 consultants, surveyors and other specialists who primarily work with healthcare property across the country. They provide crucial support for our clients in valuing, buying, selling and developing real estate in public, private and primary care.
Our understanding of healthcare property goes beyond real estate. We appreciate the complex social, financial and political dimensions of the sector, and work toward solutions that acknowledge those realities.
We're also versatile. Our large team of multidisciplinary experts gives us the flexibility to respond to each client's unique set of circumstances. We give high-level strategic advice to NHS trusts, carry out loan security valuations for private hospital operators, guide care home owners through the disposal process, and help ambitious GPs and pharmacists with acquisitions and development.
All our clients - occupiers, funders, investors, developers and business owners – have one, fundamental objective: to derive optimal use from their healthcare property and land assets. It's an aim that we share – and help them to achieve.
Our healthcare real estate services cover:
Valuations
Sales and acquisitions
Building advice
Planning consultancy
Business rates
Estate strategy
Lease consulting
Finance and funding
Asset management
Development
Public sector
The quality of the healthcare environment is extremely important, both in terms of the delivery of care and of patients' perception.
We help public sector providers to maintain their high quality of service provision by giving them advice and practical support on every aspect of healthcare real estate.
The vast array of health services provided by the public sector requires a similarly diverse range of property: the real estate assets that we engage with include everything from state-of-the-art hospitals and specialist clinics, to office space in shared buildings.
It's estimated that a significant proportion of NHS floor space is either unfit for purpose or underutilised. We help our clients to unlock the potential of their underemployed resources, identifying key areas for improvement, supplying estate management services and supporting development plans. It's a full-lifecycle service that aims to reduce expenditure and get the most out of existing resources, whilst never losing sight of the overarching objective of providing superior patient care.
We're proud to have been instrumental in helping NHS Trusts and Foundation Trusts around the country to make occupational savings, implement rationalisation programmes and generate significant income and capital receipts. And we're committed to the principles of transparency, integrity and professionalism – qualities that we share with our Public Sector partners.
Key Contact
Primary
As the first point of contact for most patients, primary care providers occupy a vital position in public healthcare delivery.
The services that we provide to owners and occupiers in primary care are attuned to the specific features of the sector, and tailored to our clients' unique circumstances.
Primary care is a closely regulated area of real estate, often requiring specialist knowledge to successfully negotiate. We integrate our deep understanding of the regulatory framework into all our services, from providing pivotal advice on the development of new medical centres, to valuations.
That knowledge gives our clients the confidence that our valuations for lending and partnership changes, rent reviews and lease advice are precise, and relevant. We're skilled at challenging rental payments and negotiating better terms for our clients – and resolving disputes swiftly and effectively.
Our extensive services also cover:
Supporting clients in managing change
NHS policy initiative advice, adding value to a client's operation
Combined design and development consultancy
Architectural and planning advice
Cost consultancy and project management services
Acting as Expert Witnesses
Carrying out detailed market research
The experience and expertise of our specialists is backed up with full knowledge of the current NHS Litigation Authority protocol - and we're members of the RICS Presidents Independent Experts and NHS Estates Advisor Panels.
Key Contact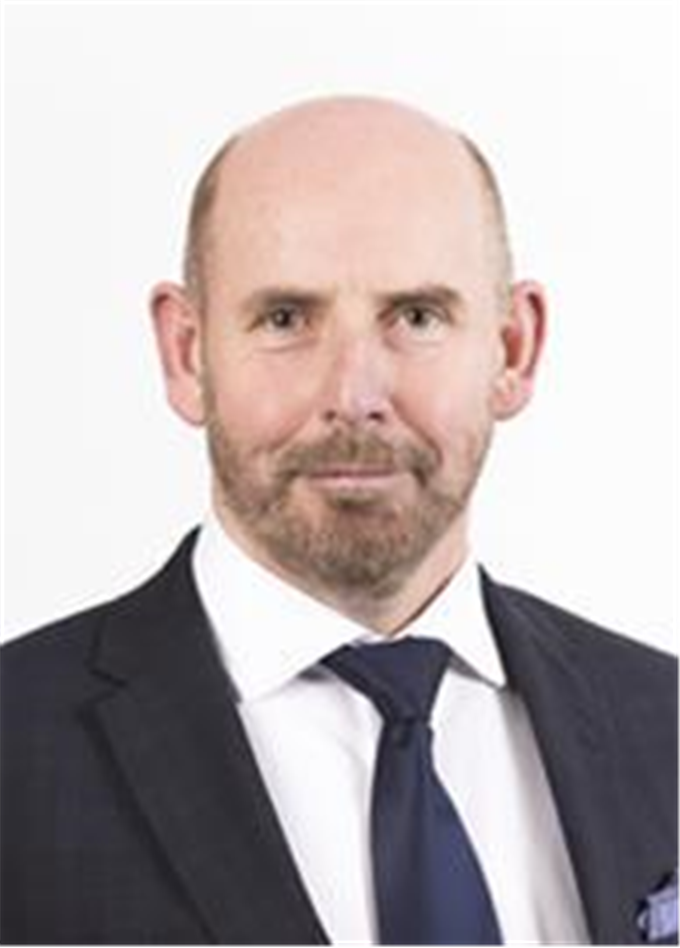 Private sector
The burgeoning private healthcare market has generated demand for suitable businesses, property, and development land.
We've been successfully working with our independent sector clients for over 25 years long time, advising them on all areas of healthcare real estate.
We appreciate the sector's inherent complexity, but also its dynamism: Medical advances and changing demographics are opening up new possibilities in the property market. Our spread of advisory of services help clients to capitalise on their existing assets, and develop healthcare property that meets the evolving needs of the market.
Those services cover consultancy, agency, valuation, development and investment on a broad range of property, including:
Private hospitals
Elderly social care facilities
Supported living establishments
Long-term mental health centres
Dental surgeries
Pharmacies
Clinics
Nursing and residential care homes
Independent hospitals
Learning disability and mental health facilities
Retirement villages and extra-care housing
Specialist residential schools
Pharmacies and dental surgeries
Development projects
The demand for property to meet the complex healthcare needs of a growing, and ageing, population is set to increase. With a team containing some of the most experienced practitioners in the private healthcare sector, we can give you the specialised real estate advice you need to thrive.
Key Contact