DAS UK relocates its Bristol offices to 2 Trinity Quay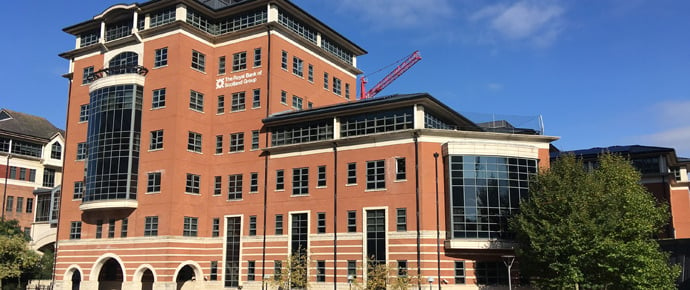 30 Oct 2020
One of the most significant deals for the city's office market this year.
DAS UK, the UK's leading provider of specialist legal expenses insurance, is relocating its Bristol offices to 2 Trinity Quay, in one of the most significant deals for the city's office market this year.
The letting of the 37,828 sq. ft. space will see DAS UK relocate its 550 Bristol employees from its current offices at DAS House and North Quay on Bristol's Temple Back.
"The move marks the start of a new era for us, with the bright, modern, inclusive space offering more opportunities for flexibility and efficiency, while remaining in a central location close to rail, road and cycle networks. We've been working hard throughout the pandemic and our new offices – which are Covid-secure – mark an exciting development for us as we look to our next stage of growth," said Andrew Burke, CEO, DAS UK Group.
Advisers to NatWest Group, landlord of 2 Trinity Quay, Avison Young's director of offices in Bristol, Paul Williams, says,
"We were delighted to see this transaction complete despite the ongoing coronavirus pandemic. It demonstrates the continuing demand in Bristol city centre for well specified, well located office space despite the current focus on working from home.
"Our research indicates that Bristol is well placed among the regional cities to recover from the pandemic, and that office space will continue to play an important role for the majority of businesses, even as the ways in which the accommodation is utilised evolve to reflect changing work practices.
For the first time, DAS UK's law firm – DAS Law – will be co-located with the legal expenses insurance side of the business, providing an enhanced service to customers.
The office space has been designed with input from DAS UK employees and with their well-being in mind. Facilities include a café, library, multi-faith room, showers and learning zone, which will also be used for exercise classes.