Avison Young grows development and regeneration team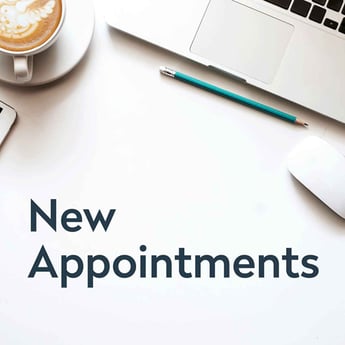 17 Oct 2019
Avison Young is investing in its development and regeneration capabilities across its North West region with the appointment of four new team members to its Manchester and Liverpool offices to work alongside Nicola Rigby, director and regional lead.
Paul Kallee-Grover joins as a director, having previously worked at ARUP in Liverpool. Edward Blight, formerly from Cushman and Wakefield in Manchester takes the role of senior surveyor, whilst Natalie Solaru, joins from the regeneration team at Halton Borough Council and Georgina Iliff joined the team as a graduate in September.
The investment in the team is part of continued growth plans across the North West business and is in response to a number of exciting instructions secured for the team across the public and private sector on major regeneration initiatives, reflecting Avison Young's commitment to invest in services that support clients from the start of the property life cycle and beyond. Recent and ongoing mandates for the team include strategic delivery advice to Wirral Council including in relation to Wirral Growth Company and Birkenhead, delivering estate renewal at Runcorn New Town for The Riverside Group and Onward Homes, and the procurement of a developer partner for Rochdale Boroughwide Housing at Lower Falinge and College Bank.
Nicola Rigby, Director, said "Our development and regeneration advisory capability has always been an area of strength and distinction for our business. We see enormous market opportunity across the North West region, and our investment means we can better support our clients across the public and private sectors to deliver sustainable and inclusive growth in our cities and local economies through major urban renewal and change. I'm delighted to welcome Paul, Edward, Natalie and Georgina to team as we look to continue to grow over the coming years."
Paul returns to Avison Young after 18 years to further strengthen our national Planning Development & Regeneration business offer. Paul will advise clients on all aspects of commercial development and will draw on experience in the management of strategic and site-specific development projects for both private and public-sector clients. Paul adds: " I am bringing back to Avison Young a set of skills that I have honed through the delivery of high profile projects in the UK as well as international markets" Paul has been recognised by the UK Government and specifically the Board of Trade as a leader in fostering relationships with overseas investors and partners that are actively looking to invest into the real estate sector.
Avison Young acquired GVA earlier this year and is the world's fastest-growing commercial real estate services firm.