Avison Young team completes the Tough Mudder race and raises just under £7000 for The Faraway Children's Charity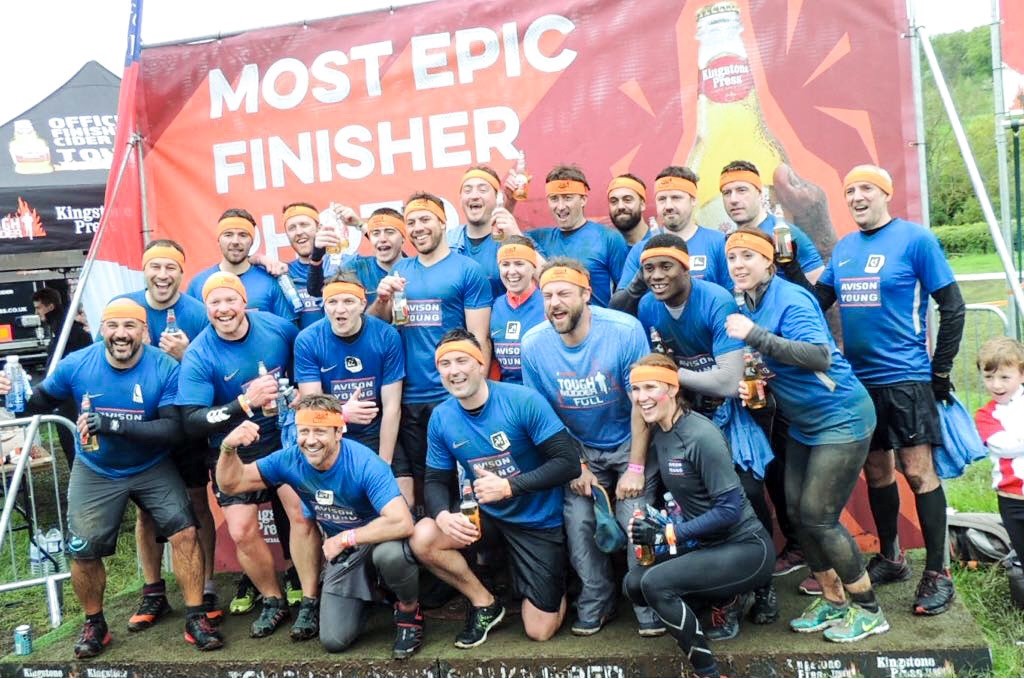 1 May 2018
Avison Young's team of 20+ colleagues from its UK offices completed the full Tough Mudder event held on Saturday 28th April 2018, raising just under £7000 in aid of The Faraway Children's Charity.
Totalling 10 miles, with 20 obstacles, the team signed up for a tough challenge! Tough Mudder is a team-oriented obstacle course designed to test physical strength and mental grit. With overall health and well-being at the heart of the team's motivation, alongside the thrill of the challenge, the untimely passing of James Swallow, Principal of Avison Young, served as a key motivation for the team to take their health more seriously - and support a great cause.
The Faraway Children's Charity (FCC) is the nominated charity of James Swallow's family. Established to 'meet the diverse needs of disadvantaged, vulnerable or at risk children and young people within Northamptonshire and the surrounding areas', FCC is supported by a number of volunteers who share a commitment to low cost – no cost charity administration to ensure maximum benefits, with 100% of donations going to help vulnerable children. The FCC uses a very broad definition for 'disadvantage' so as not to exclude any children in most need.
As a volunteer-led charity, the FCC has no paid staff and relies solely on goodwill and generosity to achieve its ambitions. Since 2008, the FCC has distributed over 40,000 free resources and gifts to disadvantaged children, supporting thousands of young people in the last nine years. Through donations, these children have benefitted from: improved hygiene; warm and clean clothes and shoes; enjoyment of toys, games and books; Christmas presents for children who may not get any; Easter eggs for those who may not get one; healthy and celebratory food; fun and smiles.
The FCC does not receive any statutory funding and is solely funded by the creativity and generosity of companies, individuals, clubs and groups who fundraise on its behalf or donate goods that can be distributed. The FCC is very grateful for any support offered as collectively it makes an enormous different to some of the community's most disadvantaged members.
The crowd funding link is still active should you wish to donate: https://www.justgiving.com/crowdfunding/avison-young.