Avison Young hosts another successful Property Directors Forum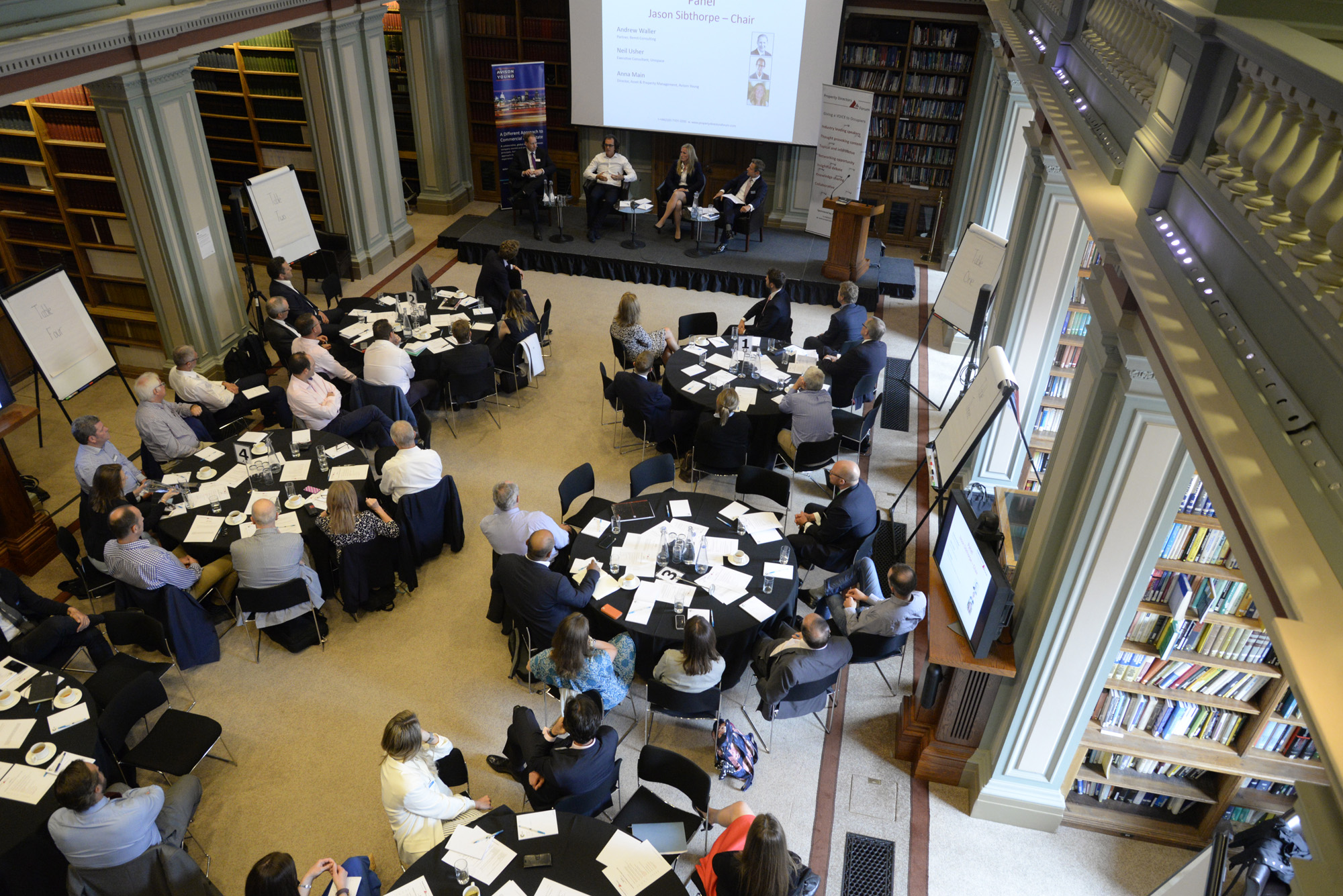 13 Jun 2018
Avison Young hosted the 11th Property Directors Forum on 7th June 2018 at the prestigious Royal Society of Chemistry at Burlington House, London.
The PDF provides insights into leading edge thinking with speakers arming delegates with practical advice to boost the productivity of their property portfolios. The June event was no different, with insightful presentations by keynote speakers Neil Usher, Unispace, and Andrew Waller, Remit Consulting, as well as Avison Young Director Anna Main.
Neil, Executive Consultant at Unispace, discussed how to create a fantastic workplace in simple, practical and easy steps, based on his recent book 'The Elemental Workplace'.
Andrew, Partner at Remit Consulting, spoke about how we all are adapting to changes in technology and the availability of data.
Anna talked about how emerging technologies are being used to improve the Occupier's experience.
The forum was well attended with feedback including:
"The two speakers were thought provoking and as an office agent I enjoyed Neil Usher's views about the working environment"
"This worked well – lots of good interactions and discussions"
"Thank you so much for another wonderful Property Directors Forum. The programming was excellent, I thought the speakers were fascinating, and the discussion rich"
"Thank you for another really insightful PDF session"
The next forum will be held on 15th November 2018 - for more information please contact Gail Wickes gail.wickes@propertydirectorsforum.com