People-focused workplaces are centre stage in the war for talent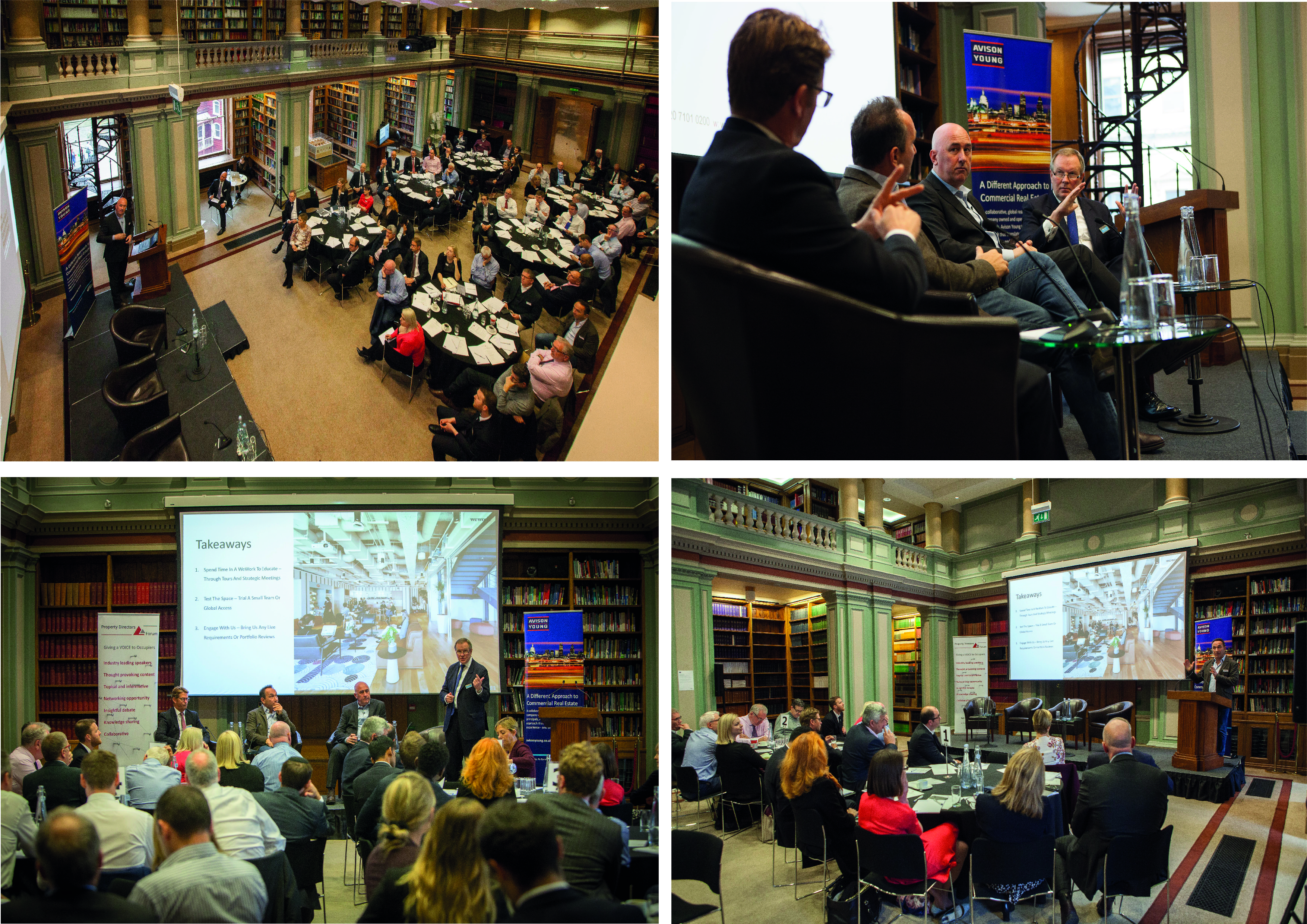 26 Feb 2019
Attracting and retaining talent, as well as maintaining employee productivity is becoming a real concern for organisations, according to a survey carried out at the 12th Property Directors Forum, hosted by Avison Young.
Adopting more 'flex space' will be key in talent recruitment and retention, as will improving company's employee feedback process and the inclusion of employees in decisions that influence how the workplace is run.
The survey, carried out by occupier property directors, identified a people-focused divide in workplaces, with 10% of respondents stating that their firm did not measure employee engagement at all and 57% only measuring employee engagement through a simple question in an annual HR survey. Only 32% of respondents were found to have a dedicated employee engagement tool. 29% of those surveyed have an employee advisor group and 14% are regularly asked to contribute ideas as part of a monthly review.
Jason Sibthorpe, Avison Young's Principal and President, UK comments: "One of the striking takeaways from our latest Property Director's Forum is the putting aside of technological advances that have been hot topics over the last couple of years. What employee satisfaction appears to boil down to is the simple things like employee engagement, offering clean facilities (nice loos!) and providing simple perks like tea and biscuits.
"In keeping with the employee engagement theme, the results of the survey suggest that employers need to invest in flexible and people-driven spaces to create more productive and appealing workplaces in order to retain talent," Jason adds.
On attitudes towards the move to flexible working, the survey found:
57% agreed that flexible space is an appealing environment for employees, with 50% agreeing that flexible space makes attracting and retaining talent easier
39% agreed that flexible working improves employees' mental wellbeing
62% agreed that the use of flexible space in their real estate portfolio will increase in the next 5 years
Jason concludes: "With the majority of our respondents concerned about attracting and retaining talent, we need to go back to basics. As well as keeping abreast of the latest gadgets and timesaving methods, we shouldn't forget the need for employees to feel appreciated. A nice workplace, flexibility and a bit of facetime goes a long way in boosting employee productivity."
The next Property Directors Forum will be held at The Royal Society of Chemistry, Piccadilly, London on Thursday 27th June 2019. Please contact Gail Wickes for more information gail.wickes@propertydirectorsforum.com