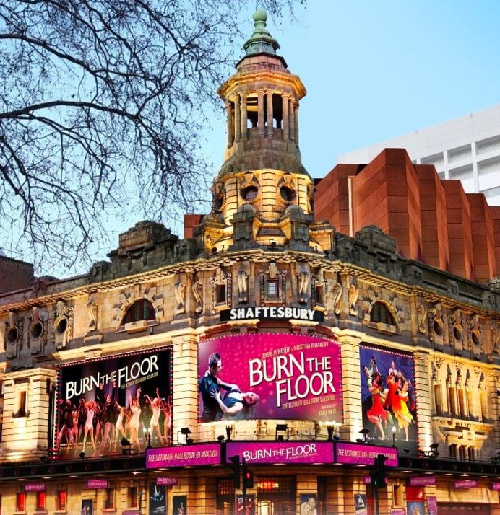 The grade II listed Shaftesbury Theatre owned by the Theatre of Comedy Company is the largest independently owned West End theatre. It was designed by notable theatre architect Bertie Crewes and built in 1911.
We are following the success of the Flytower project which completed in 2016 with a Front of House project that will see the Shaftesbury theatre transforming itself making the beautiful Edwardian building fit for the 21st century.
The scope includes creating a new feature staircase, doubling toilet facilities, upgrading air conditioning, improving accessibility and enhancing foyer and bar areas, all to give audiences a better experience.
A new entrance will be created opening the Theatre on to Princes Circus, a piazza that will be created alongside Shaftesbury Avenue by Camden Council's West End Project, and the Theatre's façade and signage will be upgraded.
As with the earlier Fly-Tower project works will be undertaken whilst performances continue. The first phase comprising the feature stair and the installation of new plant support trusses, HVAC system and roof membrane began in spring 2019 during the run of 'Motown' and completed in time for the opening of '&Juliet'.
Phase 2 will be delivered in 2021 comprising a new stalls bar in a newly formed basement extension under the highway around the Theatre which will treble the size of the Stalls bar and be available as an event space.
Service Type:-
Project Management, Cost Management, Contract Administration
Client:-
Theatre of Comedy Company Ltd