Avison Young's Liverpool team to tackle homelessness in the city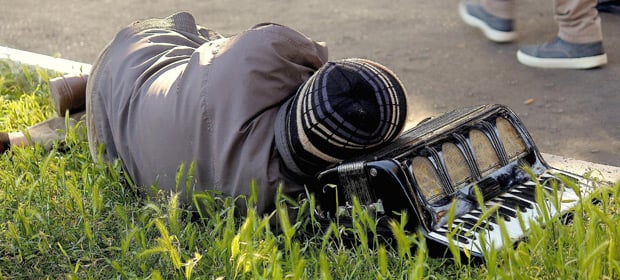 22 Nov 2019
We join Liverpool's Homlessness Business Charter to help make a difference to the lives of homeless people and rough sleepers across the region.
This led to our Liverpool office joining the Liverpool City Region (LCR) Homelessness Business Charter, which officially launched on 20 November. Those who have signed the pledge will be encouraging likeminded organisations to commit to making a difference to the lives of homeless people and rough sleepers across the region, by utilising the businesses' individual resources through a targeted approach.
The aim is to recruit 200 businesses from across the LCR as Charter signatories by 2021.
Jennifer Mallon in our Liverpool team has volunteered to take on the role of office ambassador for the initiative, which will involve her receiving homelessness and rough sleeping awareness training from the experts at Crisis, as well as helping to raise awareness of the issues and solutions.
"Homelessness is something that we sadly witness on an all too frequent basis in our cities", explains Stephen. "A recent conference I attended called 'Homelessness & Rough Sleeping – Who Cares?' was very moving, particularly with the heart breaking experience of one young man, Karl, who passionately retold of his struggles to escape living on the street over a period of many years and yearning to just be acknowledged as a human being.
Homelessness is such a complex issue with many misconceptions about it and what you can and should do. This moved me to join a number of business leaders to explore what can be done to make a difference. The Charter has been worked on over the last few months and we will be reaching out to our network of contacts to encourage them to sign up".
Talking about her role as ambassador, Jen said: "I've always been passionate about helping the homeless and struggled to know what I can do to help. Being involved in the LCR Homelessness Business Charter will further my understanding and potentially help those in need. I'm delighted to be our office ambassador and looking forward to raising awareness throughout the business".
About the issues
Official figures show that rough sleeping in England has increased for the seventh consecutive year, recording a 14% rise.
The biggest regional increase was in the north-west (39%) where rough sleeping has almost doubled over the past two years (Guardian, 2018). The average age of a rough sleeper at death was 44 years for men and 42 years for women (Guardian, 2018). The Community Foundation's consultation found that despite an overwhelming desire from organisations to support public and voluntary agencies in ending homelessness, a lack of understanding about homelessness and its many causes, as well as conflicting information on how to help, acted as a barrier to effective action.