The enablement of innovation to achieve on-going advancement.
To continue providing best in class advice to our clients in a rapidly evolving environment we understand that adoption and utilisation of the best advancements, technological or otherwise, is essential.
That is why we work alongside the most promising startups to advise them on the development of new products and services for the property industry. We provide a controlled test environment before integrating the new products and services into our existing offer, ultimately enhancing and differentiating our advice and giving our clients the competitive edge.
Our Entrepreneurs in Residence (EiR) Programme is the means by which we achieve market leading levels of innovative advancement. Read below to learn more.
Our Entrepreneurs in Residence
We continue to grow our network of startups and offer support throughout their development, even after the residency period. See below for our past and present startups.
If you are interested in any of the companies below, we would be delighted to put you in touch.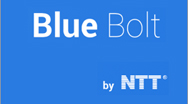 Retrofittable, user-friendly, smart and secure access system using Bluetooth technology.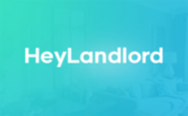 Improved community management and customer satisfaction through seamless and multi-channel communication utilising machine learning to reduce friction.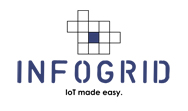 Retrofittable smart buildings as a service. Combining the latest in wireless sensor technology with a simple user platform at an affordable price, gathering useful data from your building has never been so easy.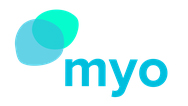 Enhancing relationships in elderly care through a communication platform between relatives, residents and care homes. Relatives participate and get confidence in care. Caregivers are appreciated and motivated. Residents are involved and cared for. Care home providers ultimately deliver a better service.
Utilising next-generation scanning technology and gaming platforms to create useful and accessible tools such as stream-able as-built vs BIM comparison and full building replicas (Digital Twins).
How does it work?
Avison Young have worked closely with start ups since 2017 and have tailored the offering to provide best in class support and guidance to maximise the benefit you'll receive by being an Entrepreneur in Residence.
Here's what we offer you:
Desk space in the Innovation area of the Gresham Street office for a period of 6 months, surrounded by 450 industry professionals
Day-to-day support from the Futureproofing team, including guidance on the nuances of the property industry, with the aim of helping you to find product-market fit
A global network of domain experts across Avison Young for you to tap into
Introductions to potential clients (once Proof of Concept project is complete)
Introductions to potential investors (if requested)
Opportunity of pitching to Avison Young for investment
Exposure to the Avison Young client network through a dedicated profile on the Avison Young website
Introduction to potential mentors in the property or proptech industry
Tailored programme of sessions introducing you to useful contacts in relation to the running of your business, from marketing to legal matters
Bookable meeting room facilities
Standard office offerings such as refreshments and bike storage/showers.
Here's what we ask of you:
Provide a Proof of Concept project alongside the Futureproofing team with a relevant client or team within Avison Young at your own cost
A small percentage equity stake in your business.
Join the EiR programme
Applications are now open for the second cohort of the EiR Programme.
Please send your pitch deck, along with a 200 word summary of why your startup is a good fit for the EiR Programme to rupert.parker@avisonyoung.com.
If you would like to discuss the opportunity further prior to applying, please contact Rupert Parker on +44 (0)7958 042 137.