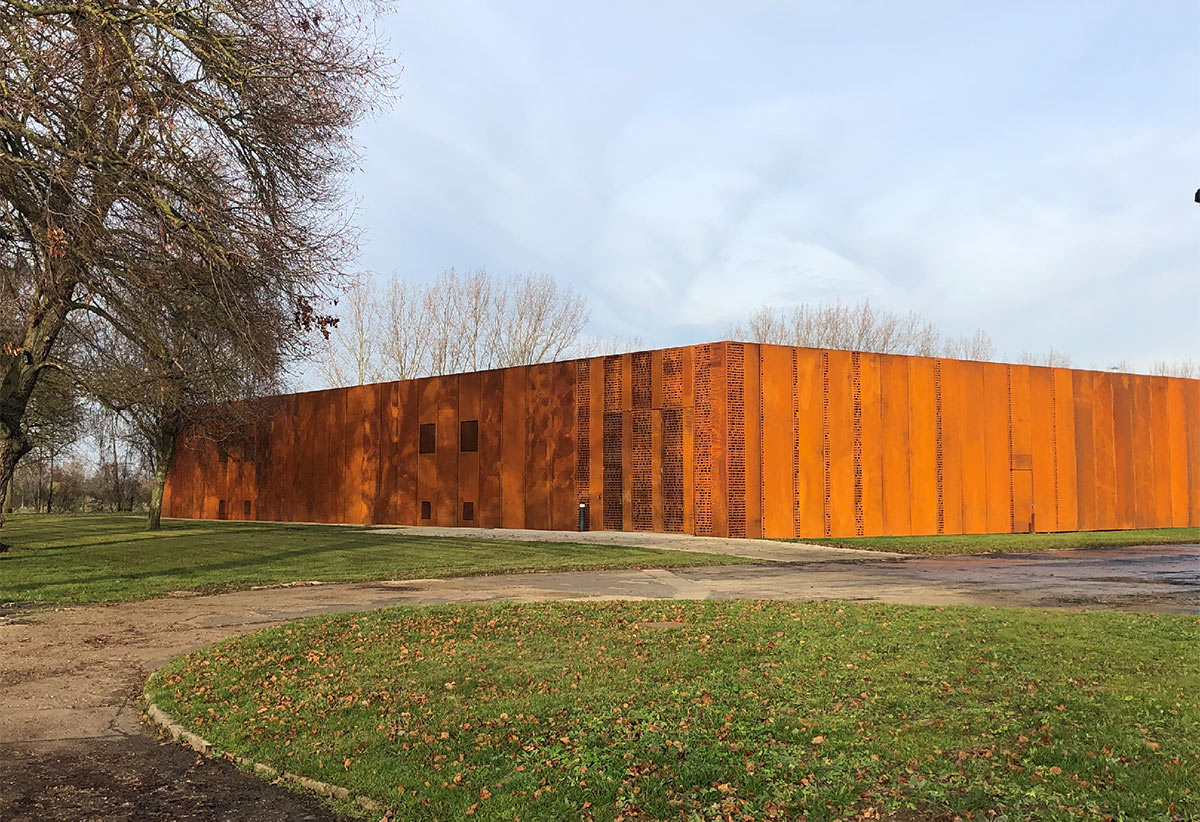 A new-build storage facility for the paper collections of Imperial War Museums (IWM) at their Duxford site. This highly energy efficient Passivhaus build held the record for the most air-tight building in the world.
IWM's responsibility is to preserve over 100 years' worth of collections for future generations in the best possible environmental conditions and in line with the highest standards of best practice was the catalyst for commissioning this new building.
The new 1,452sqm building adds over 14,000 linear meters of IWM's paper collections into one central repository on the historical conservation area at IWM Duxford. The new store will hold one of the world's most important collections of artworks, maps, photographs, letters and diaries covering the history of warfare during the twentieth and twenty-first centuries.
The new facility is designed to provide for up to 30 years' expansion of IWM's unique collections, which tell the human stories of lives engulfed in war and show how conflict has shaped the world in which we all live.
The innovative new building will support IWM's mission to preserve these stories and help future generations to better understand the causes, course and consequences of war.re-thinks the strategy for collections care.
Service Type:-
Cost Management
Client:-
Imperial War Museums