Avison Young launches 2021 Forecast UK Cities Reports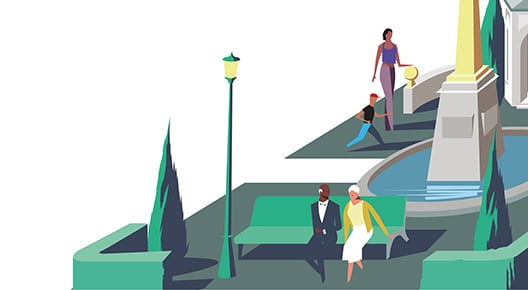 12 Jan 2021
Series of city reports explores factors shaping cities' recoveries in the coming year.
Following last year's launch of Avison Young's Top 10 trends for 2021 and the UK National Outlook, the strategic real estate advisor has published its 2021 Forecast UK City report series. The series includes individual reports for London and the South East, Birmingham, Manchester, Liverpool, Leeds, Newcastle, Bristol, Cardiff, Glasgow and Edinburgh.
Daryl Perry, Head of UK Research at Avison Young, said:
"We entered 2021 in a state of national economic upheaval and uncertainty, which cities across the UK have faced in different ways, drawing on fundamental strengths to adapt and overcome adversity, despite ongoing challenges in the face of Brexit and a global pandemic.
We continue to believe in the resilience of our cities as economic powerhouses and as homes for people and businesses. Over the past months, we have tracked and recorded activity through our UK Cities Recovery Index and combined this with sector specialist insight from our national teams, to identify areas of strength that are likely to boost regional recovery in 2021."
The reports cover key predictions for each city, highlighting developments in the office, industrial, retail, and residential sectors for occupiers and investors.
The reports will be complemented by series of a city focused digital events, where a panel of Avison Young experts and special guests will offer their insights into the year ahead.
To view our 2021 Forecast UK Cities reports,
click here
.