Back
Avison Young brings historic Caverswall Castle to market
Avison Young brings historic Caverswall Castle to market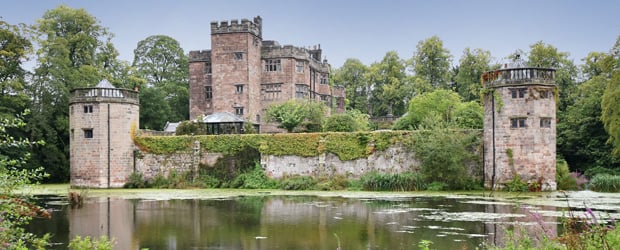 10 Sep 2019
Avison Young's Manchester office has been appointed to market the historic Caverswall Castle which is set across 20 acres in Staffordshire and includes its own moat, plus ample grounds, as well as suites, bedrooms and a dungeon.
The property was originally built on the site of an Anglo-Saxon Manor in 1275 and has a diverse and interesting history, earning its Grade I listed status.
Sholom Cohen from Avison Young said: "We're excited to bring to the market such a rare and attractive property. We anticipate it will either be purchased by a hotel and wedding venue operator, or simply as a high-value residence."
The castle's grounds include substantial gardens and lakes, while the castle itself has a drawing room, library, dining room, chapel, eight suites, six further bedrooms and a kitchen. The property also offers three converted turrets, a converted gatehouse, orangery, workshop, old dungeon, games and billiards rooms, all surrounded by an impressive moat.
After falling into disrepair by the end of the 16th century, the medieval castle was re-built by a wealthy local merchant, Matthew Cradock who was the Mayor of Stafford in 1615. Since then, although experiencing multiple owners and uses, Caverwall Castle remains as Cradock created it, with a few later editions including the conversion of a number of the turrets.
In recent years, the property has undergone a full restoration and refurbishment programme with the current owner bringing the castle up to a high standard and improving running costs.
Set in beautiful Staffordshire countryside, the castle combines historic features with modern luxury, with ease of access to major motorways and public transport.