Back
Significant deals boost 'Big Nine' office market outlook
Significant deals boost 'Big Nine' office market outlook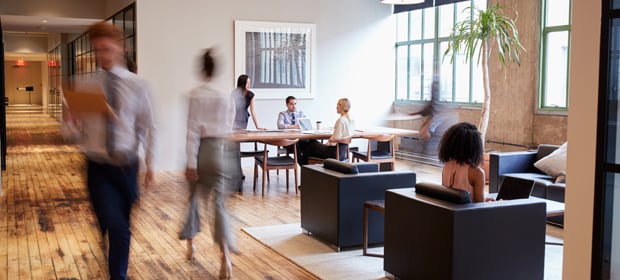 6 Nov 2019
Avison Young releases 'The Big Nine' quarterly update on regional office activity for Q3 2019.
Total city centre and out-of-town activity in the 'Big Nine' (Birmingham, Bristol, Cardiff, Edinburgh, Glasgow, Leeds, Liverpool, Manchester and Newcastle) during the quarter amounted to 2.1 million sq ft, placing it just above the ten year quarterly average, as was take-up for the year to date figure of 6.3 million sq ft. Although this is significantly short of the record levels of the last two years, it is at a comparable level to 2016, when the market was similarly affected by political uncertainty.
Large inward investment and relocation deals have boosted city centre take up in this quarter, with JP Morgan Chase's pre-sale agreement for 272,800 sq ft at Argyle Street accounting for the fourth largest deal across the Big Nine over the past ten years.
While political uncertainty has impacted occupier decisions this quarter, particularly for small to medium sized deals, headline rents continue to edge up across the UK regions with Manchester leading the way at £36.50 psf, closely followed by Edinburgh and Bristol However, the reality is all of these locations remain undervalued given overall limited rental growth over the last five years set against high building cost inflation.
Looking forward, long-term strategic demand remains robust as regional markets continue to benefit from substantial public and private sector inward investment.
Charles Toogood, Avison Young's Principal and Managing Director, National Offices, comments: "There are a number of enquiries in the Big Nine cities for the latest phase of the Government hub programme along with 13 BT hub requirements. There are also some significant requirements from flexible workspace operators and lease events from indigenous occupiers. This activity will further enhance the importance of the Big Nine as major centres of employment."
Two exceptional deals to Legal & General in Leeds were the catalyst for a rise in total volume of investment activity across the Big Nine to £990 million during Q3, the highest quarterly total in 2019 so far and 74% up on the 10 year quarterly average. These two deals mask the underlying lower level of activity this year, which was widely anticipated due to the political uncertainty.
A host of buyers remain in the market, fuelled by the continued interest shown by large occupiers in the Big Nine cities. The lack of grade A supply in cities such as Leeds and Edinburgh presents possible opportunities for new builds or repositioning of stock. Currently, Manchester and Birmingham have the most amount of new stock coming forward; while other cities remain relatively constrained.
Continued buyer interest is highlighted by a handful of deals between £25 million and £100 million, including M&G Real Estate's sale of Temple Quay House in Bristol for £73 million. Other key deals included the sale of 360,000 sq ft Exchange Flags in Liverpool for £68m and Exchange Plaza in Edinburgh, sold by Murray Estates for £54 million.
As a result of the L&G deals, domestic purchasers have dominated investment volumes for the first time this year. However in general overseas investors continue to show greater interest than the institutional market and favourable exchange rates have accounted for a significant proportion of transactions.
Mark Frampton, Avison Young's Principal, Investment, says: "While political uncertainty will continue to play a pivotal role in investment decisions, the fundamentals in the investment market remain positive. There is a significant weight of global capital ready to invest and whilst we are seeing most deals completed of core or long income nature, capital is ready to invest throughout the risk spectrum."
You can download our latest report, The Big Nine Q3 2019 here.