Back
Avison Young appoints team of five to its international Occupier Solutions and Consulting Business
Avison Young appoints team of five to its international Occupier Solutions and Consulting Business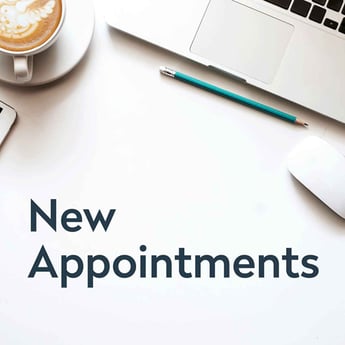 11 Nov 2019
Working with corporate clients across the EMEA region providing end to end real estate solutions.
Avison Young has appointed Gayatri Kunhiraman and Wes Cockle as Directors of EMEA Projects and Strategic Advisory to further strengthen its international Occupier Solutions and Consulting Business.
The Directors have joined from Source8, along with their colleagues Project Directors Jeff Stevens and Rupali Vaish and Senior Manager, Business Development and Account Management Alice Davidson.
The team works with corporate clients across the EMEA region providing end to end real estate solutions. Based in the UK, their focus will be to support multinational clients operating in Europe, Africa and Middle East with their real estate requirements, ranging from strategy and business case support to operational delivery in country.
Guy Brett, Principal, Strategic Business Advisory, Avison Young, comments: "Gayatri and Wes' long-standing experience and relationships with multinational technology clients and regional suppliers perfectly complement a number of our existing business units in the UK and across our wider international network.
"Our track record delivering real estate solutions globally in both challenging markets as well as established markets across EMEA, Asia and LATAM make us the best in class for organisations looking to grow and expand their business and footprint globally."
Avison Young's EMEA Projects and Advisory business operates as one team across Europe, the Middle East and Africa, offering consistency for clients with global requirements, ensuring an easy, accessible and agile service. Services include managing international real estate and capital projects and providing business consultancy advice on real estate strategy both in the UK and globally.
Jason Sibthorpe, Avison Young's Principal and President, UK, Comments: "We see huge potential for growth across our Occupier Solution and Strategic Consulting offering and to attract individuals of such high calibre representing major global corporations across the world underlines the continued exciting growth and direction of our business."