Avison Young secures double win for Proptech achievements at UKPA Awards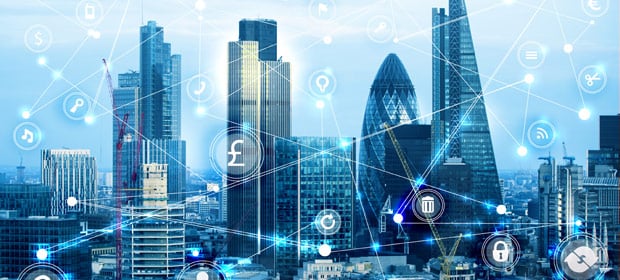 22 Nov 2019
Avison Young's innovative approach in property recognised alongside Head of Futureproofing, Rupert Parker at the 2019 Proptech Awards.
Avison Young collected the "Most Innovative Business – Property" Award at the UKPA award ceremony, which took place in London on 21st November, while also being shortlisted for the Service Excellence Award in Property.
Rupert Parker, Head of Futureproofing, was awared "PropTech Advocate" of the Year, for his pioneering work with Avison Young's Entrepreneurs in Residence scheme. In 2018 Rupert started the first official cohort of the Entrepreneurs in Residence Programme, which helps start-ups develop their products for the property market and enables Avison Young to subsequently adopt the technology and thereby enhance its client offering. Now in its second cohort, the 6-month residency programme offers selected start-ups ongoing mentorship and support, including bi-weekly 'focus' days where external speakers come in to lead discussions on various topics from law to accountancy.
Rupert Parker said: "The programme has been a massive success as many clients are keen to innovate, but either don't have the time to do so, or the experience to enable it. Working alongside a guided start-up gives them this opportunity and the ability to use it as marketing collateral, while the start-up gets to test their products or service in a small scale example project. Working with the start-ups enhances Avison Young's position as 'Innovation Partners', putting us and our clients at the forefront of change.
As a company, we are committed to providing best in class advice to our clients and in a rapidly evolving environment we understand that adoption and utilisation of the best advancements is essential."
The UK PropTech Awards are an annual opportunity to recognise and showcase the talented individuals and companies who are pioneering change and growth in the real estate and technology industry.
You can find out more about our Futureproofing service and our Entrepreneurs in Residence here.