Avison Young's Environmental Planning Team awarded IEMA Quality Mark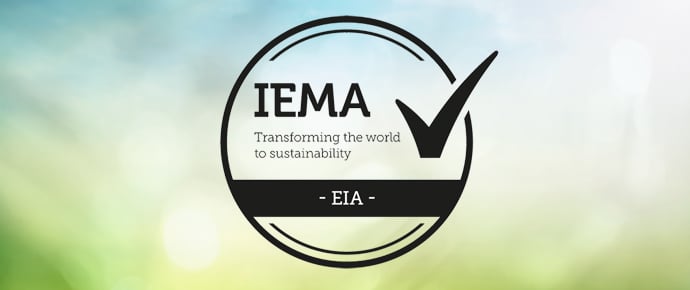 26 Jun 2020
Avison Young's Environmental Planning Team celebrate their Two-Year Anniversary with the award of the Institute of Environmental Assessment and Management (IEMA) Quality Mark.
The accreditation was achieved following the critical review of various Environmental Statements (ES) prepared by Avison Young and a raft of in-depth interviews regarding the team's professional experience, activities, business functions and contribution to innovation in the sector.
The award coincides with the second anniversary of Avison Young's National Environmental Planning Team. During the two years since inception, the team, which is represented nationally with hubs in London, Manchester and Leeds, has secured the following achievements:
The submission of over 30 Environmental Statements (ESs) across a diverse range of projects for both private and public sector clients, including: residential-led urban-regeneration schemes; residential-led greenfield developments; major mixed-use projects integrated with major public transport nodes; heritage-led projects; port-side development; sports arenas and leisure facilities; logistics and distribution centres; and energy infrastructure assets.
Continued success in robustly 'screening out' the need for full Environmental Impact Assessments (EIA) in respect of over 20 'borderline' EIA projects across the country.
The provision of pragmatic independent ES review services to both the private and public sector organisations.
The provision of high-level strategic environmental planning advice to various clients allowing environmental risks to be managed at the land acquisition and master-planning stages of projects, prior to becoming significant barriers to development.
Jo Davis, Managing Director of Planning Development & Regeneration says: "Avison Young has embraced the value of environmental planning and its contribution to facilitating profitable development for our clients. The Environmental Planning Team's established market presence and focus on providing commercial and pragmatic advice has resulted in an extremely successful first two years; they have been awarded some fantastic A-list projects not only with Avison Young clients but also independently through collaboration with other Planning Consultants and key influencers. We are proud of these achievements in such a short period."