Homes England appoints Avison Young on RAF Henlow redevelopment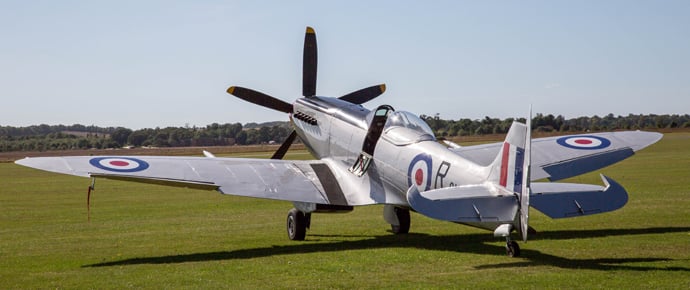 22 Jul 2020
A multidisciplinary consultancy team led by Avison Young has been appointed by Homes England to secure planning permission and a development plan allocation for the redevelopment of RAF Henlow in Bedfordshire.
Homes England is tasked with facilitating the redevelopment of the base with a high quality and highly sustainable scheme of homes, commercial floorspace, a local centre, community facilities and other supporting infrastructure. Avison Young will assist by promoting the base for allocation for development in the emerging Central Bedfordshire Local Plan, securing planning permission for the redevelopment, providing advice on disposal strategy and developing a strategy for de-risking the site to enable housing delivery to be accelerated.
Craig Alsbury, Principal of Avison Young and Project Director for the commission, said:
"We are delighted to have been selected to advise on RAF Henlow. The site has the potential to accommodate a significant number of new homes, alongside employment development, public spaces and community facilities and therefore to make a real difference to this part of Central Bedfordshire. We will be working hard with the Council, Members, local community and key stakeholders over the coming months to develop a vision and a masterplan for the site, which provides a framework for the creation of a truly great place to live, work and play and one that fully respects the history of the base.
This is a really exciting project to be involved in and we have assembled a first-rate team of advisers to work alongside us. Allies and Morrison will lead on masterplanning and design, Hydrock on technical and environmental matters, Newgate Communications on stakeholder engagement and RPS on cost consultancy. Avison Young will lead on all planning, EIA, viability and disposal matters."
The team is targeting securing planning permission for the redevelopment of the base before the end of 2021.
The base officially opened in May 1918 and was used initially as a repair depot for aircraft from the Western Front. It was later used as a parachute testing centre and a base for the Officers Engineering School before becoming home to four aircraft squadrons after the First World War. During the Second World War, Henlow was used to assemble Hawker Hurricanes and, after the War, became the RAF Signals Engineering Establishment, and home to the RAF technical training college. More recently, it has been home to the Joint Arms Control Implementation Group and elements of the RAFs Police Wings and Centre for Aviation medicine. The base was declared surplus to MoD requirements in 2016 and is being vacated on a phased basis in the period up to 2023.