Avison Young works with the British Napoleonic Bicentenary Trust to preserve key heritage assets on St Helena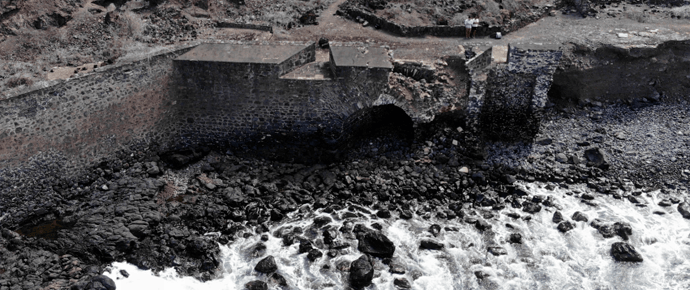 24 Sep 2020
Strategic real estate advisor investigates scope of works for series of conservation projects on South Atlantic island.
Avison Young, in the capacity of project manager and quantity surveyor, has provided the British Napoleonic Bicentenary Trust (BNBT) with a high-level cost estimate for repairs and the provision of visitor access to key heritage assets on the island of St Helena. The estimates will be used to inform planned works around the bicentenary celebrations to honour the legacy of Napoleon Bonaparte, who was incarcerated and died on the island in 1821.
In June 2020 Avison Young provided an initial outline scope of works to enable the team to consider next steps and for BNBT to decide on the scope of work to be included in a high-level estimate.
A high-level client brief included works to stabilise structures which are unsafe, to reinstate hiking trails and to provide viewing points at the location of the heritage assets themselves.
Webb Yates Engineers, based in London, assisted in defining the high-level scope of work and like Avison Young provided input at this stage on a pro-bono basis.
The work was informed by heritage reports and photogrammetric records prepared by Brent Fortenberry, Associate Director of the Center for Heritage Conservation at Texas A&M University, in early 2020 and a series of subsequent briefing video meetings.
Chris Dumas, Principal at Avison Young, said: "We have been delighted to contribute our project management and cost consultancy skills and it has been a pleasure to work with the Trust, Brent Fortenberry and Webb Yates on this fascinating heritage project."
James Bramble, Executive Director, British Napoleonic Bicentenary Trust, said: "I'm very grateful to Avison Young for the support they've provided in helping us get this project off the ground, and for immediately seeing the potential of the Napoleonic Bicentenary."