The Week Ahead 25 October 2021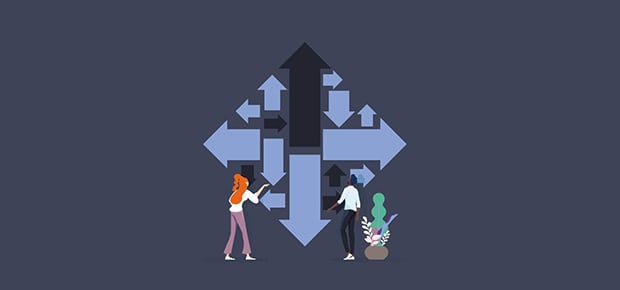 October 26, 2021
Evidence continues to mount that the UK economy is cooling, most recently with retail sales falling by 0.2% month-on-month in September, well below a consensus forecast of 0.5% growth. The figures are a concern on two levels. Firstly, there was a marked drop in furniture sales, and consumers tend to back away from big ticket items when they are getting nervous about the outlook. Second, a share of October's petrol purchases were pulled forward into late September by the fuel crisis. Without that artificial boost the retail sales figures would have been worse.
Other factors are also exerting pressure on the figures. Furlough ended in September, leaving an estimated one million workers facing an uncertain future, so they are less likely to spend. Also, the supply bottlenecks have dragged on so long, we probably now have a situation where consumers would like to spend but cannot because the goods are getting harder to find. This will become a big issue in the run up to Christmas. For instance, there is a shortage of video games consoles, which will hit both sales of consoles and the games played on them. On top of this, we have the Bank of England hinting that a rate hike (albeit probably just 15 basis points) is drawing close.
Property markets often lag the economy, and consequently we could start to see sentiment, which is currently upbeat, gradually adjust to the change in the economic news. Quarter one is often the quietest time of the year for property investment activity, and we should be ready for that being very much the case for Q1 2022. However, for the time being, occupier and investment markets continue to see a healthy level of activity.
Things to watch for this week
Wednesday 27th October
UK Budget speech
The Chancellor has already announced what will probably be the biggest tax increase – the rise in National Insurance contributions. There has been press speculation on a cut to the bank levy, and with COP26 next month, there will probably be some 'green' announcements.
Thursday 28th October
UK car production, September
Previous: -27% y-on-y
Consensus: -17%
The UK's car production figures for August were lower than those seen during the Global Financial Crisis, but not as bad as during the first lockdown. Supply chain problems have held back production, and there is little reason to expect any improvement soon.
US GDP, Q3
Previous: 6.7% q-on-q
Consensus: 2.5%
We expect Thursday's US GDP figures to show a marked slowdown occurred in Q3, as a combination of the Delta variant, supply chain problems and labour shortages weighed on growth.
German inflation, October (preliminary)
Previous: 4.1%
Consensus: 4.4%
Inflation in Germany is expected to rise further to 4.4% in October, which will be its highest level since the early 1990s. As well as the factors driving inflation globally, Germany is seeing higher price rises due to the introduction of carbon pricing this year for household energy and vehicles.
Our Economic & Property Market Review for October 2021 shows CPI inflation increased by 3.1% in the year to September 2021, down marginally from 3.2% in August. Restaurants and hotels provided some deflationary pressure in the period but almost all other areas of the economy reported positive price growth.
Read the full analysis in our latest report.