The Week Ahead 03 May 2022 - UK base rate decision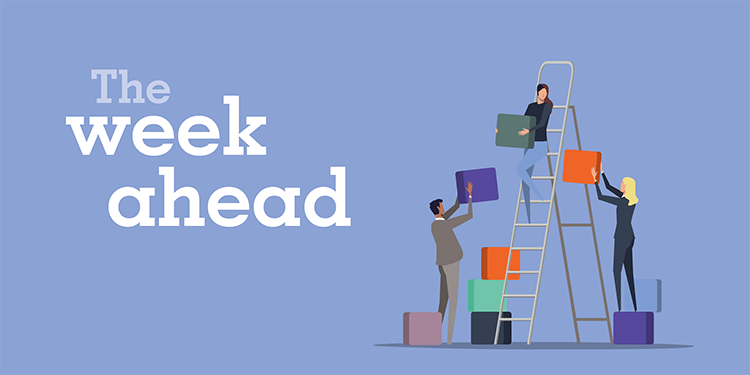 May 3, 2022
This week the Bank of England Monetary Policy Committee (MPC) holds its rate setting meeting, and it has a difficult choice to make. The recent retail sales figures, which showed falling sales in February and March, point to an economy that is feeling the force of the household incomes squeeze. This month will be the first in which the increase in National Insurance payments will reduce take home pay for workers, and raise costs for the businesses who employ them. Clearly GDP growth is now encountering significant headwinds. However, inflation is still rising, and Capital Economics last week predicted CPI inflation may go as high as 10%. Little wonder the Prime Minister is reported to have instructed ministers to find ways to ease the pressure on household finances.
Interestingly, there is now significant division among the pundits on how high interest rates will go. Capital Economics are predicting the base rate to go to 3.0% by the end of next year. Oxford Economics are forecasting 1.0% this year – just 25 bps on where we are now – then no change all next year. The Bank of England must now choose between sending a strong message on inflation or supporting the economy. Capital Economics believe it will prioritise inflation, Oxford Economics think growth will become the main consideration. Our view is somewhere in between – another 50 bps this year to 1.25%, then on to 2.0%-2.5% next year. A firm message on inflation is needed, but slowing growth will also probably dampen inflation, negating the need for rates to go to 3.0%.
Coming up this week, we find out how well UK house price growth is holding up in the face of the incomes squeeze and rising interest rates. The US will release employment figures, which are expected to show impressive levels of job creation, despite the surprise Q1 contraction for GDP. The US GDP figures were dragged down by a surge in imports and a fall in inventories, but both business and consumer demand expanded, which bodes well for job creation.
What to watch out for this week
Thursday 5th May
UK Base Rate Decision, May
Previous: 0.75%
Forecast: 1.00%
A knife edge decision for the MPC this month. However, we expect them for now to continue to target inflation and hike rates this month; then leave them unchanged at 1.00% over the summer while monitoring the GDP figures.
Friday 6th May
Halifax House Price Index, April
Previous: 11.0% y-on-y
Forecast: 10.8%
The Halifax index had shown signs of plateauing in March. We expect a slight cooling of house price growth to be reported for April, although the consensus figure of 10.8% is still impressive.
US Non-farm Payrolls, April
Previous: 431k
Forecast: 400k
New job creation is thought to have slowed in April, although 400,000 new roles is strong by historic standards and consistent with a constrained labour market.