Statutory public consultations
Land to the west of Wales 1 Business Park, Newport Road, Magor, Monmouthshire, NP26 3DG
Proposed industrial, storage and distribution warehouse
Consultation Start Date: 4th March 2022
Avison Young, acting on behalf of Cubex Land (Magor) Limited, hereby give notice of the intention to apply for full planning permission from Monmouthshire County Council for the development of an industrial, storage and distribution warehouse, together with ancillary offices (Use Classes B2, B8 & B1) and associated access, parking, landscaping and ancillary infrastructure.
The site extends to approximately 3.87 hectares and comprises a broadly rectangular parcel of vacant land that represents a continuation of, and shares its eastern boundary with, the Wales 1 Business Park.
It is proposed to develop the site with a industrial, storage and distribution warehouse (Use Classes B2 and B8), inclusive of ancillary office accommodation (Use Class B1). The building is proposed to be located towards to the rear of the site to enable sufficient HGV parking and manoeuvring space in front and to the side of the premises.
All of the draft documents and drawings prepared in connection with the proposals can be viewed using the hyperlinks included below.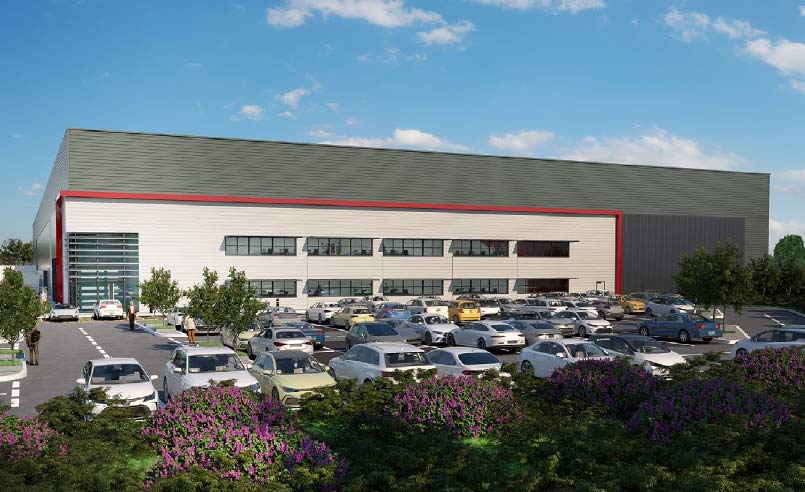 Downloads
Please click on each attachment to initiate download.
Consultation Responses
We would be grateful to receive any comments you may wish to make on the draft proposal, which has been placed on deposit for a period of 28 days. Anyone who wishes to make representations about this proposed development is encouraged to either:
(a) Email us your comments at [email protected]; or
(b) Download and complete our Consultation Response Form, which can be sent to us by post at Avison Young, One Kingsway, Cardiff, CF10 3AN.
Please note the deadline for consultation responses is 1st April 2022.
Following the deposit period, any subsequent planning application will be publicised by the Local Planning Authority (LPA); any comments provided in response to this consultation exercise will not prejudice your ability to make representations to the LPA on any related planning application. Please note that any comments submitted may be placed on the public file.
You can find out more about Avison Young's privacy policy by clicking here.