Nick Walkley appointed Avison Young President UK Strategic Advisory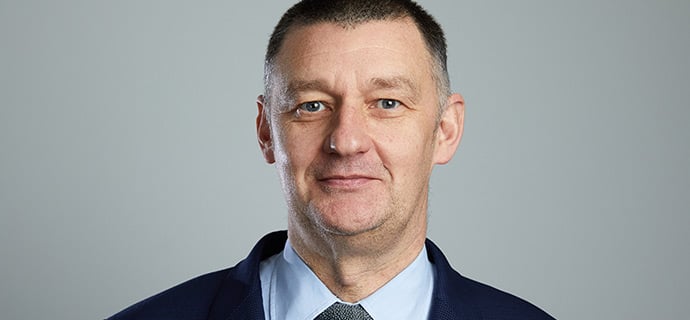 22 Jul 2021
Nick Walkley will be joining Avison Young as Principal and President UK Strategic Advisory in September, further supporting the company's ambitious program of growth, both in the UK and internationally.
Reporting to Jason Sibthorpe, Principal and President UK, Nick will be responsible for strengthening and expanding Avison Young's strategic advisory and consulting capabilities across different service lines and using his extensive experience of delivering large-scale regeneration and transformation projects to enable the business to unlock major infrastructure, investment and development opportunities for its clients across the UK.
With over 20 years' experience of the public sector, Nick is ideally placed to support Avison Young in delivering complex strategic advisory, investment and ESG based solutions, particularly in such areas as capital projects, infrastructure delivery and town and city regeneration to support our communities. His in-depth knowledge of commercial partnerships will also help Avison Young's public and private sector clients manage the challenges the pandemic has amplified as we respond to industry wide transformational change and deliver solutions around carbon neutral realisation, cladding, cash flow infrastructure, strategic partnerships and real estate transactions.
Prior to joining Avison Young, Nick was CEO of Homes England, where he was responsible for a £20billion+ portfolio of loan, grant, infrastructure, land, and development investment activity. During his time at the Government's housing accelerator, Nick led the transformation of the Homes and Communities Agency to create Homes England in 2018, and oversaw the delivery of c.150,000 new homes - including a new programme to deliver £7.5 billion Affordable Homes outside of London.
Before this, Nick served as Chief Executive of two major local authorities: the London Borough of Haringey (2012-2017) and Barnet, London's second largest borough (2008-2012).
Announcing the new appointment, Jason Sibthorpe said, "I'm delighted that Nick will be joining us at such a pivotal time for the UK economy as we look to build back better, deliver industry-wide transformational change and help achieve the Government's ambitious net zero targets. His record of building enduring relationships with clients and delivering leading public-private partnerships speaks for itself. This is all about where regeneration and placemaking meets investment and I have no doubt Nick's unique talents will significantly enhance our full service offering to clients across both the public and private sectors. I'm excited to welcome him to the team."
Commenting on his new role, Nick Walkley said, "I'm hugely excited to be joining Avison Young. Having worked in the public sector for a significant part of my career, this is a wonderful opportunity to apply my experience to a broader portfolio of clients and support the business in delivering world-class solutions."