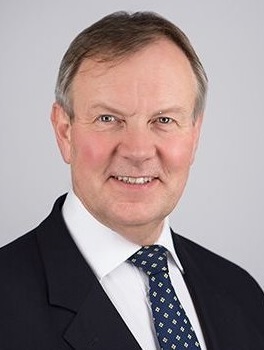 Iain Rackley
Principal


Consulting & Advisory

Industrial

Office Leasing

Office Central London
22 Ganton Street

London, W1F 7FD UK
Iain is based in London and is a specialist in the provision of corporate real estate advice advising companies across a range of sectors including finance, oil, media and healthcare.
Although dealing with a range of clients, Iain specialises in the acquisition, disposition and lease advisory projects for office occupiers. His projects lead him to work closely with a client's senior management team on their business's profitability, their commercial real estate needs and the implementation of the agreed property strategy
He works on projects that require imagination, innovation together with speed of execution. Typically, he leads or is part of a cross-functional team that includes client specialists and external consultants.
Prior to joining Avison Young, Iain had been a Partner at Haywards for over ten years and before that he was Head of Property Investment at the United Bank of Kuwait building, fund raising and managing property investment vehicles. Earlier in his career, Iain was a Director of Baring, Houston & Saunders (now part of ING), working on property investment funds, with Barings's Corporate Finance teams on the property issues arising out of merger and acquisition activity and advising Barings globally on its occupational property.
Having worked successfully for both investors and occupiers, Iain understands how to generate value from property and to maximise the operational and financial benefits for his clients.
Credentials
Education and Designations
University of Westminster, London – Bachelor of Science (Urban Estate Management)
Ashridge Business School, UK – Masters in Business Administration
Royal Institution of Chartered Surveyors – Fellow
Royal Geographical Society – Fellow
Institute of Directors – Member
Secretary for European Regional Council (ERC), the European branch of SIOR
---