From floorplate to finish -
the story of 11 York Street
"Manchester has always been a really important city for Avison Young, we've got deep roots here so when the opportunity to relocate came up we needed to think carefully about the environment we chose. We had to choose an environment where we created an experience for our people, gave us the platform to fulfil our potential and serve our clients."

- Chris Cheap, Managing Director, UK Regions
Creating an experience for our clients and our people
The Team
11 York Street showcases our strength and expertise in managing a project from start to finish using various teams from across the business with only minimal external input. The team sourced, designed, and fitted out the office space with purpose and dedication; making it a workplace that supports a range of working options and various employee needs. Individuals from our Building Consultancy, IT and Sustainability teams collaborated to deliver arguably one of our greenest office spaces to date.
Full delivery team details below.
Building Consultancy and Sustainability
Fergus Lowry – Project Management
Hussain Hassan – Project Management
Afton Montgomery – Architectural Designer
Andy Smith – Environmental Manager
Property, Leasing and Consultation
Chris Cheap – Property Acquisition
Dulcie Bolland – Lease Negotiation
Emma Berry – Service Charge Consultation
Anne Marie Davies – Move Manager
Logistics and IT
Nick Patheyjohns – Mechanical, Electrical and Plumbing
Aron Gill – Mechanical, Electrical and Plumbing
Simon Gresty – IT Solutions
Paul Gibbs – IT Solutions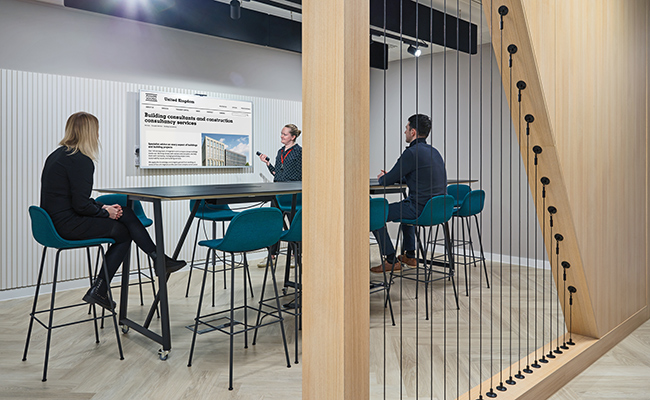 Unique solutions
Finding a solution to unwanted office furniture was just one element of this project and we partnered with both Right Green Recycle and Collecteco to do this. In support of clever waste management and helping the wider community we relocated 92 items to York Street, 128 items to our other regional office locations, 109 items were recycled under general and scrap waste accounting for 2.2 tonnes of metal recycling and 196 items were donated to Right Green Recycle.
Collecteco donated the equivalent of £16,441 worth of office furniture via the YMCA as part of the project helping us to avoid 5,933kg of CO2e and 3,957kg ending up in landfill. These donations create valuable social value for the causes they go to including charities, schools and NHS trusts.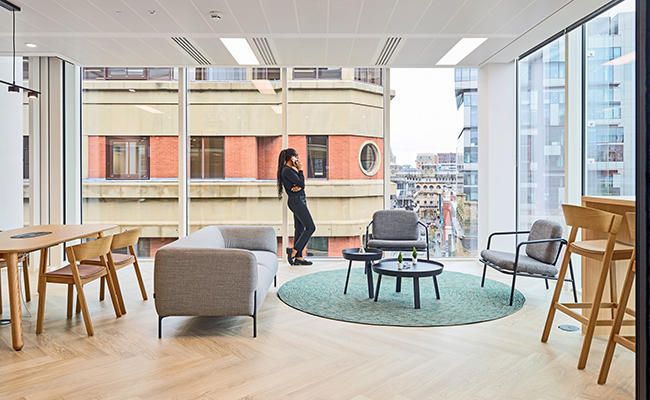 The design
The design cleverly combines both informal and formal working space with a range of breakout areas that not only provide a quieter place to work but also a space to relax and down tools. These areas range from smaller meeting rooms, quiet booths, viewing room and collaboration areas as well as a wellbeing and faith room. Over 160 real plants were used in the design and the entrance includes a moss wall and tree as a focal point, which bringing the outdoors in. The layout encourages people to work together by removing enclosed spaces though these can be found if you need privacy. For more formal needs the new boardroom takes on a town hall layout not unlike a lecture theatre which can hold up to 45 staff members.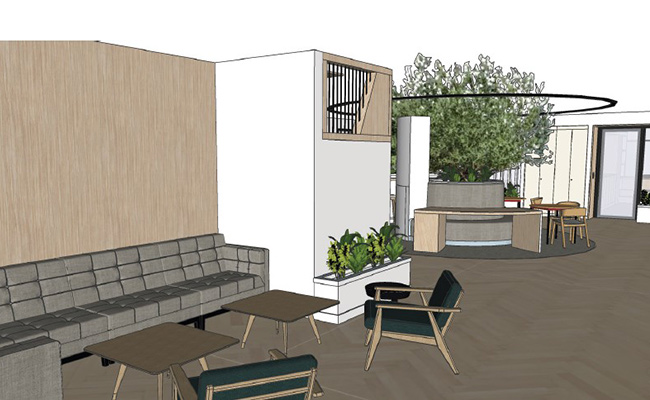 Other topics you may be interested in: