Corporate Occupier Solutions | Avison Young UK - United Kingdom
Corporate occupier solutions
Providing solutions for all your business needs
As an occupier, we can help you provide the best real estate for your business. We have teams that understand the needs of occupiers and can ensure all your real estate activities are delivered efficiently and in line with what your business needs.
Our aim is to strengthen the pillars of a business' daily operations: people, processes and technology. By helping to bring their procurement and facilities services into line with their business needs, we cut expenditure and reduce risk exposure.
Every client is different, with a unique set of objectives. So to provide the quality of service that you merit, we really get to know your organisation - and the people who work in it. That information forms the bedrock of all our advice.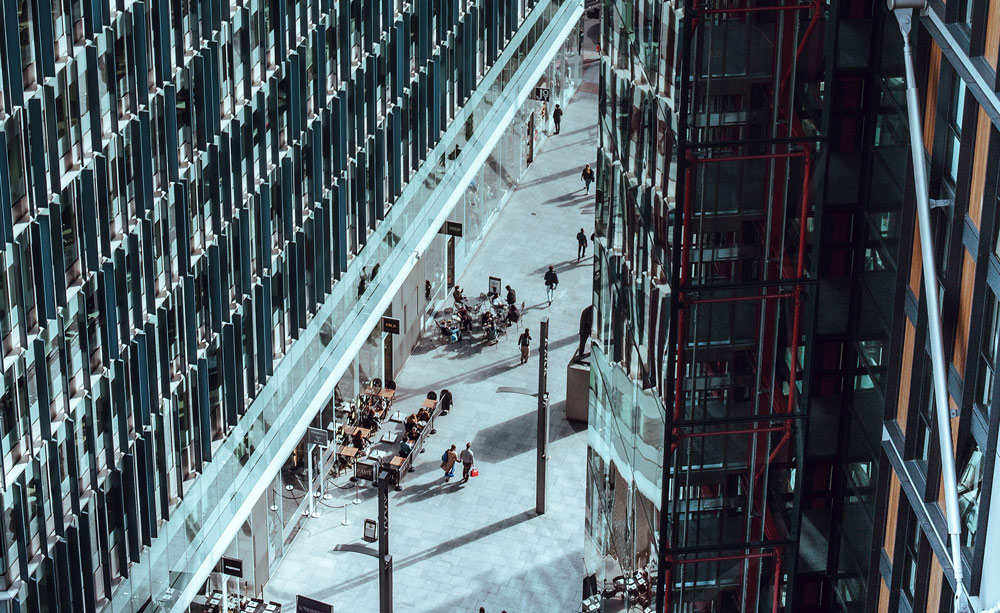 Trend #7: Cities revitalised
Cities are coming back to life post-pandemic, but flexible working is here to stay. See what data and analytics are helping us uncover about the future in our 10 trends for CRE in 2023 report.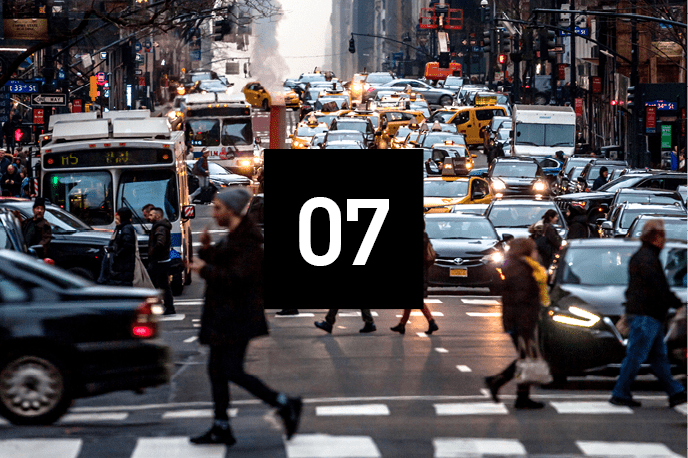 Providing solutions for all your business needs
As an occupier, we can help you provide the best real estate for your business. We have teams that understand the needs of occupiers and can ensure all your real estate activities are delivered efficiently and in line with what your business needs.
Account management
We keep things simple for our clients. We give them a single point of contact to support their needs at each point in the property lifecycle.
Our experts get to know the client's business and identify what matters to them – immediate priorities and financial objectives, as well as longer-term aims. Then we break down that information to identify which of our broad range of services would most benefit the client.
Those services are designed to mitigate risk, save money and reduce the amount of time our clients spend on their real estate assets.
We seamlessly interlink our services, so our solutions are always coherent, and efficient. And we keep our clients up-to-date about the latest industry trends and best practice in corporate real estate. It allows them to take advantage of the new ideas and disruptive technologies improving many areas of commercial life.
Managing risk
There's always a certain amount of risk involved in occupying or owning commercial property. Settling overheads, meeting legal obligations and keeping a building up and running requires time and energy.
Our corporate property management team focuses on reducing our clients' risk exposure. One way we do this is through our lease administration and treasury specialists, who provide a complete package of lease management services. We ensure that property outgoings are correct and are paid on-time and in full, and that critical lease events such as break options, rent reviews or lease expiries aren't missed.
Adhering to the laws, rules and regulations that come with occupying a commercial property is mandatory. We provide support for statutory compliance requirements for valuations, onerous lease provisions, property cost budgeting and forecasting.
The law also changes from time to time which means that it's necessary to be kept up to speed with developments. The introduction of MEES and changes to lease accounting under IRFS 16 are recent examples that may well affect your business.
We talk you through the exact implications for your company. Our experts are able to look at the situation from a variety of angles and specialisms, come up with pre-emptive strategies and plans, and help you to deal with existing or legacy issues.
The effectiveness of virtually every business depends, in large part, on the smooth operation of its property. Keeping it open and fit for purpose is vital for both employees and customers.
Service charge consultancy
Service charges can be complicated. Whether you occupy space in a building owned by someone else, or you are the landlord of a tenanted property or estate, you'll benefit from specialist consultants reviewing service charge and insurance set up, apportionment, cost and risks.
Service charges make up between 10% and 30% of the total occupancy costs yet are often paid without checking supporting information or how they have calculated them.
With the knowledge of our service charge experts, you will get greater control over property-related outgoings.
At Avison Young, we make sure your service charge is correct and fair. Our team of experts provide transparency and accuracy of your service charges at any stage of your occupancy cycle.
The RICS Professional Statement for Service Charges in Commercial Property includes mandatory elements for landlords that all RICS members must adhere to and provides a best practice guidance for landlords and occupiers alike in relation to service charges. A broad range of factors should be considered when setting, apportioning, and recovering service charge costs. Getting the figures right is of real significance to landlords and their occupiers. Our team mitigate risk for landlords (there are potential penalties for non-compliance and risk of occupiers securing refunds), ensures compliance with best practice and identifies additional income opportunities.
To find out more, click here.
Cost management and value generation
Keeping costs under control ranks as a top priority for most occupiers.
By delivering advice and practical support when and where it's needed the most, we ensure that a property is operating as efficiently – and effectively - as possible.
Real estate that meets business needs
We understand that your needs are unique. Every business is different and our occupier advisory team gives advice and support on that basis.
Location is crucial. Where to lease or buy can be one of the most important decisions a company will make. The location has to be right for your customers and your employees. The detailed market knowledge and vast experience of our specialists can help you make an informed, strategic choice.
A pre-acquisition survey conducted by our specialist building consultants will ensure that any significant disrepair is identified, helping you to avoid potentially expensive repairs and building downtime.
Once the right location has been found, the next step is to configure the space to your needs – which is where our planning team comes in. We aim to ensure that you're getting the best out of your property. This may be a case of maximising your window frontage, or even applying for a change of use.
We can also help you work on your business plans to exit or acquire property. We'll calculate exit costs, and give you the information you need to move forward.
Our knowledge extends to Mergers and Acquisitions. We examine the ways in which a particular property would work for your business, and provide detailed advice on every aspect of the property during the due diligence period.
Attracting and retaining the best talent
The spaces where we work can have a huge impact on our general happiness, wellbeing, motivation and productivity. Getting it right is fundamental for your company in bringing in, and holding onto, talented employees.
Our sustainability team work towards achieving that goal. We look at a range of key determinants, and come up with practical, cost-conscious ways of making sure that your staff are happy, and well. Improving staff morale and productivity is also the aim of our workspace planners. Designing visually and technically impressive - and highly functional – workplaces is part of that brief, adding real value to your organisation.
It's a collaborative process: Working closely with you we draw up a comprehensive real estate strategy that supports business growth, and attracts and retains the people you need.
Find out more about our Sustainability services here.
Efficient use of technology and access to data to aid decisions
The quantity of information needed to manage a property, generate reports and make decisions on real estate is vast.
We've created a digital platform to systematise that data. The technology we use lets us manage both real estate and relevant business information easily, and effectively. So you can produce regular, reliable reports to accurately measure performance and delivery.
You also have swift access to data crucial to the decision making process, giving you the support and confidence you need to move forward.
Facilities management
Our facilities management consultants tailor their advice to dovetail with the things that matter to our clients.
We have developed a number of tools and process that enables us to obtain a clear picture of your organisation - and particularly the maturity of your facilities management arrangements.
We take professional pride in our work. The experience, technical skills and rigour of our consultants have earned the respect and trust of some of the largest companies in Britain, and further afield. We recently identified €5m of savings for a European client, and have advised BHP Biliton, ArcelorMittal and Muller Milk.
Procurement
Finding suppliers that are the right fit for your project, property or facilities is always important. Our procurement team helps clients to identify suitable suppliers, and accompanies them through the entire process to ensure successful delivery.
Procurement is a multifaceted and involved process - from sourcing, tendering and vetting suppliers, to purchasing, supply chain management and establishing KPI's. At each point in the procurement cycle, there's usually an opportunity to make savings: Our procurement consultants save clients an average of 16% on overall procurement-related costs – whilst rigidly adhering to all relevant procurement standards.
We work with you at every stage of a procurement project, starting with an upfront strategic review. Its aim is to find ways of getting the best value out of the buying process. Our consultants advise on every type of contract, from total facilities management agreements, to individual contracts for cleaning services, lift maintenance, M&E services, catering, IT and front of house. Our own procurement technology platform ensures full transparency throughout whilst streamlining the procurement process.
We're also compliant with BS8572 quality management processes as well as RICS Professional Statement for Facilities Management Procurement 1st Edition 2018. A sign of our commitment to working to consistently high standards.
We've procured more than £100m of contracts in the last 18 months alone. Our consultants worked on the iconic 'Walkie Talkie' building in London, as well as Zig Zag, One New Change and Nova. All of which means we have the experience, skill and technical expertise to support you on any type, or scale, of project.
Putting your procurement processes in the hands of a third party obviously requires trust. As well as our long history of providing first rate procurement advice and services, we also sit on the British Standards panel for procurement of facilities services. When we say we know what we're doing, we mean it.
Key occupier solutions contacts