Building consultants and construction consultancy services
Specialist advice on every aspect of buildings and building projects
Our 140-strong team of engineers and surveyors know buildings inside out. Working closely with owners and occupiers, we help them with surveying, managing building project costs, sustainability issues and building services.
We apply the knowledge and insights gained from working on some of the UK's highest-profile and most complex construction projects. We have specialists in niche sectors as well as major real estate types.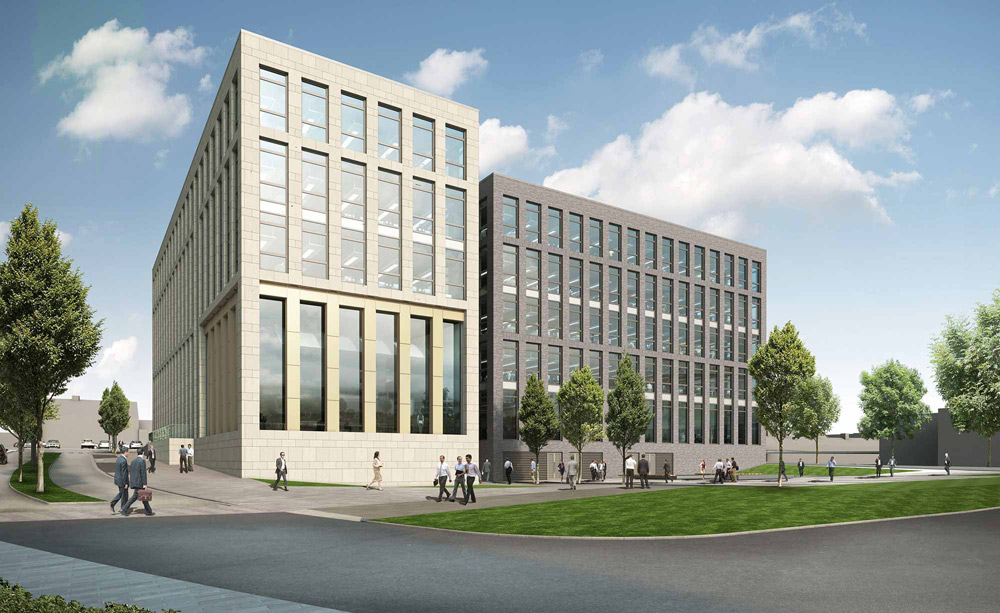 Specialist advice on every aspect of buildings, and building projects
Our 140-strong team of engineers and surveyors know buildings. We have a long and successful history of working closely with owners and occupiers, helping them with surveying, managing building project costs, sustainability issues and building services.
We apply the knowledge and insights gained from working on some of the UK's highest profile - and most complex - construction projects to every client instruction. That expertise is extensive, meaning we have specialists in niche sectors as well as major real estate types.
Over the years, the nature of building advisory services has evolved. Stricter regulations and new leasing arrangements have extended - and complicated - the list of considerations for stakeholders. The introduction of Minimum Energy Efficiency Standards (MEES), is just one example of the type of legislation that must now be understood by landlords and occupiers.
We guide clients through the regulations, technical issues and financial considerations during building and construction projects, helping them to reach their unique objectives.
Technical due diligence
When weighing up whether to acquire or lease a building, it's critical that you have the right information to hand.
Following RICS best practice standards, our experts look into every aspect of a property's build – from its general condition, to whether the interior layout is fit for requirements – producing reports to help you reach a considered decision.
As a client, you could be a purchaser, vendor, lender, developer, owner or occupier - we've accumulated a vast amount of experience of acting for every client type, and offer a flexible service designed to fit your exact needs.
As well as advising on the core elements of property - structure and fabric, building engineering services, legal and compliance matters, energy and sustainability, maintenance and projected capital expenditure – we also have specialists in narrower areas. Façade design and performance, fire life safety, environmental matters, materials testing and services validation are just a few of the other services we offer, allowing for technical reports an unusual degree of depth and scope.
We're also conscious of the impact of environmental legislation on your property, particularly in relation to energy use. We also know that one of your key considerations could well be the cost of wasted energy. Our highly experienced sustainability and MEP teams are available to further bolster your report.
Find out more about our Sustainability services here.
Dilapidations
Our multi-disciplinary dilapidations approach ensures our services meet our clients' varied requirements
Dilapidations issues (lease liabilities relating to repairing, decorating, and creating or removing alterations and additions) feature at every stage of a lease, from the consideration of liabilities when a new lease is agreed, to the enforcement of lease covenants during the term, break options, surrenders, end of term building works, and the negotiation of financial settlements.
Our dilapidations specialists guide our clients through what can be a complex and varied process, and we tailor our services to suit their individual requirements. We deal with over 1,000 dilapidations instructions a year and annually handle more than £75,000,000 of end-of-term dilapidations claims, giving us the experience to address any dilapidations enquiry. While the focus is often on dilapidations at the end of a lease our experts frequently advise clients at the pre-lease stage, provide dilapidations liability budgeting advice during a lease, and deal with all interim dilapidations matters.
We work on every type of property; from industrial warehouses to listed historic mansions, and from small office floors to multi hectare sites and from small financial claims to multi million pound schedules of dilapidations. Our team's strength lies in its multi-disciplinary approach, which harnesses knowledge and experience from specialist areas across the company . It gives our dilapidations experts a uniquely rounded view and the ability to consider a dilapidations issue in its full context.
As well as our building surveyors we have a wide range of other in house specialists who are extensively experience in dilapidations matters.
Our mechanical and electrical engineers, vertical transportation engineers, quantity surveyors, specialist diminution valuers, environmental consultants and lease consultants, to ensure that any dilapidations instruction is effectively and efficiently dealt with.
Cost management
Our cost management consultants help to transform your aspirations into reality, by providing strategic advice across the project lifecycle.
A thorough understanding of the client's project is always our starting point. Once we've built up a clear, detailed picture of their business, we proceed to analyse the project's cash-flow, budget, feasibility and viability. We add value by finding ways to rein in unnecessary expenditure, without impacting on quality or the project timeframe.
Our service delivery is overarching and integrated.
Our mechanical and technical engineers collaborate closely with our project managers, who in turn work together with our cost management team and other experts across the company. The result is seamless, covering every part of the project lifecycle.
We're also a trusted partner of a number of major banks and lenders, who rely on our independent monitoring surveys for accurate, clear reports on risk and value. Our comprehensive advice on development issues gives our clients the information they need to adequately protect their security.
In cases of construction insolvency, we advise financial institutions and other stakeholders. Our team weighs up the available options and draws up appropriate and satisfactory strategies. Solutions might involve a build-out, phased completion, mothballing or simply disposal. The team can also stay on to monitor the implementation process, making sure that everything runs to plan.
Adequate insurance cover is essential for building owners. To get this, insurers usually ask for an estimate of the reconstruction costs in the event of the building being completely destroyed – a Reinstatement Cost Assessment, or RCA. Carrying out these highly technical surveys for clients is second nature to our team - we've worked with landlords and tenants in virtually every sector, and on every building type, across the country.
Party wall
We share our clients' objective of driving their project through to a successful conclusion.
We bring our clients clarity and peace of mind, by mitigating risk connected to party walls.
The Party Wall Act is now more than twenty years old, but remains as important as ever in real estate development. Under the terms of the Act, party wall matters have to be considered at an early stage of a project. Our approach is based on a deep understanding of the law, our technical expertise, and rigorousness that's designed to ensure that potential issues are addressed – preferably at the start.
Our specialists advise property developers, designers, project managers, local authorities and private individuals. The projects we're consulted on are diverse, and we've helped to realise major commercial and residential development schemes across the country.
As well as providing Party Wall advice and services, we also advise on third party considerations such as party wall boundary disputes, crane and scaffold oversailing matters, and licences. Timing is important. The need for trespass licenses must be identified early on, to avoid lengthy – and potentially costly - negotiations later on. We can handle discussions with affected parties on your behalf, using sensitivity, commercial awareness and technical expertise to reach a positive outcome.
Rights of light
We've been advising on rights of light for over 35 years, supporting some of the country's most complex and high profile sites.
Our asset management services help clients to protect the viability of their development sites. We also represent property owners who may be affected by neighbouring developments – ensuring that they're adequately compensated for any right of light loss of light suffered. We also ensure the value and development aspirations of our clients sites are maintained by ensuring neighbouring structures do not acquire legal rights to light over client properties– using Light Obstruction Notices (LON's).
We employ a unique, director-led approach. With a seasoned industry professional assigned to each case, every client is assured of a consistently excellent level of advice, and quality of service.
Building engineering services
Our building engineering services aren't simply designed to 'make places'.
We bring buildings to life, by enhancing, upgrading and augmenting the working and living environment. From our clients' perspective, the expert advice and support we provide can raise productivity and efficiency, and boost the marketability of a property.
We're made up of more than twenty engineers, each with extensive experience in building engineering services. We assist clients in every sector with property acquisition, real estate development and with building operations, deploying a wide range of specialist services to help them achieve their goals. We understand that each client's objectives are unique, which is why we've developed a collaborative and integrated approach to support you in the management, renewal or maintenance of your property.
Our building engineering consultants help clients to cut down their energy expenditure, and reduce wastage. Low energy, sustainable design is our forte: We take an in-depth look at a client's current or planned property, and advise on the installation and operation of heating, cooling, ventilation, lighting, power, life safety, plumbing and energy management systems -including lifts and escalators.
That advice also covers property transactions and management, with a spectrum of due diligence and real estate services at your disposal.
Services provided by our building engineering experts include the following:
Technical due diligence
We carry out technical due diligence surveys, rent reviews, dilapidation assessments and scheduling, and building and energy audits. We also offer MEP trouble shooting and utility searches.
Building engineering design
Feasibility and scheme design reports, building refurbishment design, tenant fit out design, planning and EIA support and site-wide infrastructure strategies are all within our team's remit. They conduct space planning , passive and sustainable building design, vertical transportation design and utility diversion works and new supplies.
Building performance engineering and management
We carry out building and energy audits, and help clients to draw up an energy strategy. That strategy may include us working on EPC certificates, Energy performance improvement plans, air conditioning certificates, maintenance strategy, planned preventative maintenance plans, plant replacement and upgrade, and building re-commissioning and de-commissioning.
Planned preventative maintenance
It makes sound commercial sense to make adequate financial provision for future repairs.
Our planned maintenance specialists give clients a greater degree of predictability when budgeting, and help them to avoid systems failure.
Our preventative maintenance experts assess a building's state of repair, looking at every aspect of its condition in depth. From that, we draw up a detailed planned maintenance schedule for the next five to ten years. That schedule contains the works to be carried out, and an estimate of the costs involved.
Your priorities are ours. We get to know your objectives, what's important to you - and we tailor our reports to align with those aims. Our specialists employ a tablet-based approach, which means we can rapidly capture and analyse data, drawing up highly detailed reports in a cost-effective way.
Key building consultancy contacts