Experts in delivering arts and culture projects.
Over recent years the arts and culture sector has thrived in UK, with Avison Young playing a central role in the success of visual and performing arts venues. The Covid-19 crisis has presented serious challenges to the arts sector, but there is no doubt that it will play an increasingly important role in the years ahead. The quality and variety of visitor experiences continues to develop with project specific focuses on placemaking, commercial sustainability, heritage conservation and community access and engagement.
We understand that every arts and culture building is unique, and the knowledge and experience held in Avison Young's arts and culture team supports, enables and drives the delivery of exciting and successful public art projects, whether in heritage buildings or new developments.
It is widely recognised that arts and culture plays a significant role in regeneration and growth; local government also talks of culture-led regeneration achieving inclusive and sustainable local and regional growth. The successes of the Everyman Theatre and the Bristol Old Vic Theatre are a testament to how Avison Young helps clients in the sector to develop their built assets and in doing so improve their commercial position and encourage growth in the local area. We understand that a well-designed building plays a hugely important role in visitor experiences and is central to the lasting success of the business.
The expertise Avison Young provides span the whole lifecycle of a building or project, including: scoping & briefing, property searches, funding, planning, real estate development & valuations, project management, cost management, contractor & professional team procurement, contract administration of the construction or refurbishment projects and facilities ,anagement. Our range of services is provided to a diverse group of arts and culture clients, through our sector specialists working closely with our specialist advisors and consultants.
Projects we have worked on include:
Grant funded performing arts companies such as

RIBA Stirling prize winning new build of Liverpool's Everyman Theatre;
London Symphony Orchestra and Centre for Music feasibility study;
Refurbishment of historic York Theatre Royal and;
most recently RICS Project of the Year 2019 (South West) Grade I listed Bristol Old Vic Theatre.

Commercial theatre operators such as

Dramatic extensions to London's Grade II listed Shaftesbury Theatre;
LW Theatres on the £45m refurbishment of London's Grade I listed Georgian Theatre Royal, Drury Lane.

Commercial real estate developers such as

Derwent London whose Soho Place project includes the first new West End theatre for 40 years, to be operated by Nimax Theatres.

Local authority projects

A new 1,200 seat theatre in Tunbridge Wells.

National Museums such as

V&A Museum, where we have delivered building fabric and public offer projects;
Refurbishing the Imax cinema in London's Science Museum;
Imperial War Museum archive masterplanning.

Independent arts trusts

'The Box Office' office building and museum for the Belvedere Trust.

Commercial leisure venue operators such as

Odeon Cinemas, completing the fit out and refurbishment of multiple sites including Dublin and their Leicester Square flagship venue;
Cineworld, providing facilities management to 65 Cineworld cinemas across the UK since 2005.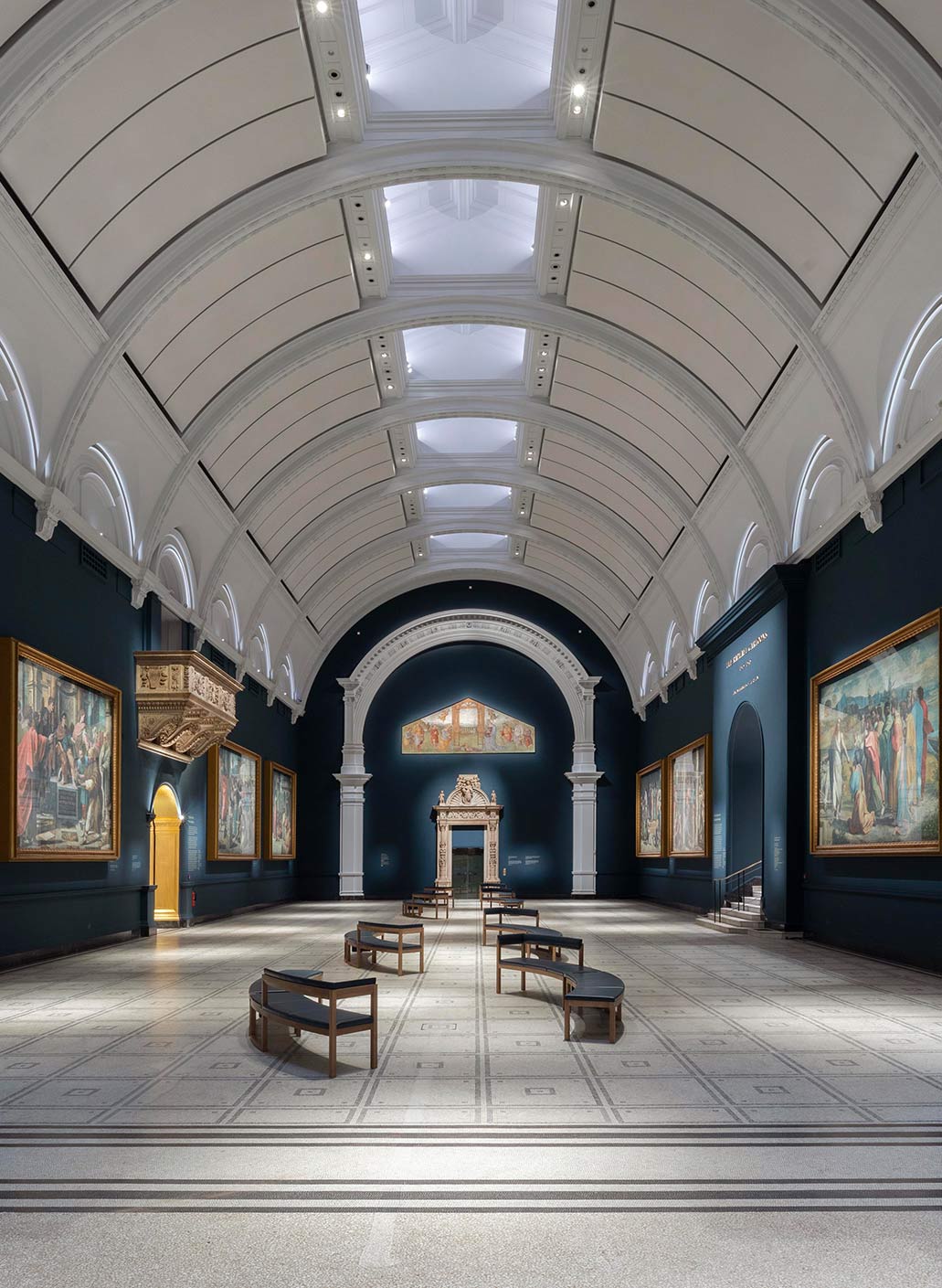 Key arts and culture contacts