Largest land sale brings new opportunities for growth in Avonmouth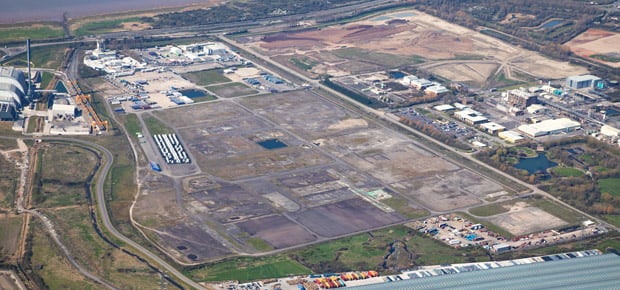 28 Jan 2020
The 113 acre industrial site was brought to market by Avison Young and Alder King on behalf of Scottish Power, and has been acquired by Walters Land.
The site at Western Approach, alongside the River Severn, will become known as Severnbanks, and is approximately 110 acres.
Paul Hobbs, director at Avison Young says, "This was one of the largest logistics and industrial development opportunities to come to the UK market. It's capable of accommodating up to 2million sq ft of space once detailed planning permission has been secured.
"Avonmouth is a prime location for distribution and logistics in the South West. It's rare to see a landholding of this size come to the market, and so with the growing importance of this sector to the region, the opportunities presented for Walters Land to attract new employers to Severnbanks are huge."
Walters Land has said they intend to target low density occupiers and land hungry requirements with the site, and has now appointed Avison Young and Alder King, to market the available opportunities.
Avison Young's combined approach involved both its industrial agency and European capital markets teams. Penny Hacking, principal at Avison Young adds, "This is a sale that attracted considerable interest from international investors as well as those locally. We have been delighted to represent the vendor in this sale."
Western Approach runs parallel with and can be accessed from a new junction on the M49 motorway. It has become a major logistics hub in the last ten years with over 5.5 million sq ft of warehousing including regional distribution centres for The Range, Amazon, Lidl and Next.
The scope at Severnbanks will allow plots from 5-50 acres, with opportunities available on short, medium and long term leases.