Avison Young appointed to 1.1 million sq ft Bristol logistics scheme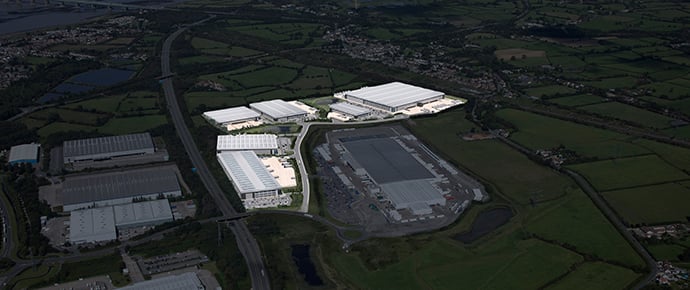 25 Mar 2021
It is expected the speculative first phase will be completed by the summer of 2022.
Expressing a strong notice of intent within the logistics sector, a major 60-acre site has been acquired in Bristol by global real estate investment management advisor BentallGreenOak and its development partner Equation Logistics.
Matrix49, located alongside the M49 in Avonmouth and close to the M4/M5 interchange, will become a 1.1m sq ft industrial scheme, affirming confidence not just in the long-term potential of the market, but in Avonmouth's location as a logistics hub of national significance.
Avison Young advised BentallGreenOak (BGO) in the purchase of the site and has been appointed as agent for the ongoing marketing of opportunities at Matrix49 alongside JLL.
Paul Hobbs, Director at Avison Young says: "This is a significant acquisition in Avonmouth and is a further signal of BGO's commitment to the logistics market, being an impressive sixth major purchase in just six months. It has already brought forward 5 million sq ft of UK logistics space.
"The industrial and distribution market is seeing a strong resurgence, fuelled by the impact of a defensive Brexit stock holding and the acceleration of internet fulfilment though Covid impacts and our changing shopping habits. It has driven the sector to become the number one funds' target market this year with exceptionally strong fundamentals."
With a unique existing planning consent, the 60-acre site will now be developed by BGO and Equation across three phases, with individual units up to 560,000 sq ft. It is expected the speculative first phase will be completed by the summer of 2022.
BGO is one of the most experienced owners and operators of logistics property in Europe, focused on owning and developing state-of-the art assets to meet this demand and delivering sustainable risk-adjusted returns for its investors. Acquisitions in partnership with Equation, include Orwell Logistics Park, Felixstowe, for the development of 1m sq ft of logistics space.