Cardiff's resilience evident following the Firebreak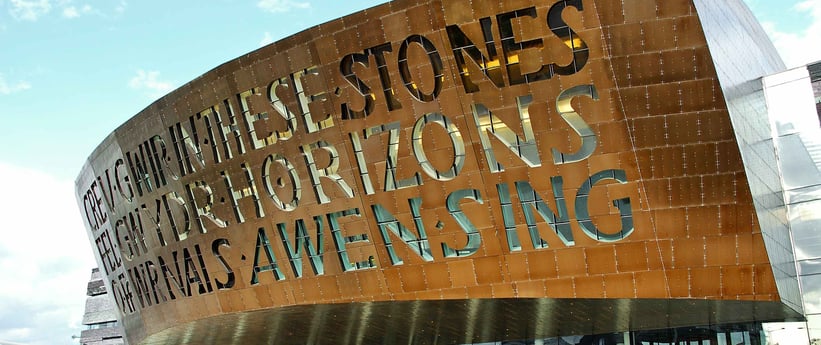 19 Nov 2020
The resilience of Cardiff's economy has been evident following the recent Firebreak, according to Avison Young's UK Cities Recovery Index.
Since the Firebreak ended on 9th November, the Recovery Index for Cardiff has increased to overtake the UK national figure and now stands at 80.6, compared to 77.4 on 18th October. The UK figure currently stands at 70.8.
Since the beginning of August, and prior to the imposition of local restrictions and the national Firebreak, Cardiff had been experiencing a speedier economic recovery compared to the wider UK.
Perhaps not unexpectedly, a significant decline in mid-September led to the Recovery Index for Cardiff falling to 20.4% below the UK trendline by 1st November.
"Immediately after the Firebreak was lifted, we saw pent up demand being released", observes Peter Constantine, managing director Avison Young, Cardiff.
"The retail and hospitality sectors were severely impacted by the local lockdowns, preventing travel into Cardiff from the rest of the country. This hit retail footfall in particular, leading to a drop in the Retail Sector Index for Cardiff from 68.2 on 23rd October, to 56.9 on 8th November. It has now started to rise again, standing at 67.5.
"In fact, since 9 November, retail footfall in Cardiff has increased by 142%."
Any increase in the Hotel and Leisure Sector Index has yet to make its mark, although it's clear city centre pubs and restaurants have been trading well since 9th November. However, the wider Hotel and Leisure sector, including cinemas, has been widely affected by the severe impact of the Lockdown, dragging the Recovery Index down, decreasing significantly from its 31st August peak of 92.8 to 56.3 on 15th November. There is of course still some way to go to regain its summer peak.
Peter continues, "It's important to point out that although these downturns represent a significant impact to the Cardiff economy, they are some way off the 75% contraction in performance seen from the first set of national restrictions enacted on 23rd March."
Between the first and second set of national restrictions in Wales, there have been some key differences. Schools remained open for younger pupils, in secondary school up to year 9, and for those with special educational needs. Support bubbles remained in place as well, meaning that single person households were able to socialise with one other household.
People were also allowed to travel to work where their job could not be performed from home. This is a key difference, with workplace mobility falling to 42.5 during the second national restrictions, rather than to the 27.0 trough observed in April. The known duration is also likely to have benefitted businesses in coping this time, as they were able to plan ahead.
Working from home, however, seems to be a trend that is resonating with Cardiff office workers. The Return to Office Sector Index for Cardiff has lagged behind the UK equivalent since the beginning of April. From the 23rd October to now, it has fallen by 5.5% to its current level of 54.4, though in the last two weeks it has slightly increased.
Commercial activity also comes under the spotlight and reflects the resilience of Cardiff. This Sector Index looks at industrial activity, business sentiment and employment and here we see Cardiff tracking the UK National Sector Index very closely until the beginning of September when it began to outpace it. It now stands at 98.1 as of 15th November, with the UK figure at 95.2.
Peter concludes,
"Of course, one of the enduring questions for the UK Government, and indeed most governments around the world, during the duration of the pandemic has been 'how do you balance public health against the economic impact of restrictions?' This has been particularly relevant in the UK where devolved governments have had a clear role in setting out rules on restrictions.
"The reduced impact in Cardiff suggests that the recovery from the second set of restrictions in England may be more accelerated than observed after the first lockdown, albeit from a much lower base. The UK Cities Recovery Index (including Cardiff) is now down 11% from the 79.3 level observed prior to renewed restrictions, suggesting that it still has a way to fall over the coming weeks."
You can view our report 'Lessons from Cardiff" as part of our UK Cities Recovery Index here.