Corporate real estate executives are about to enter a period of 'significant change'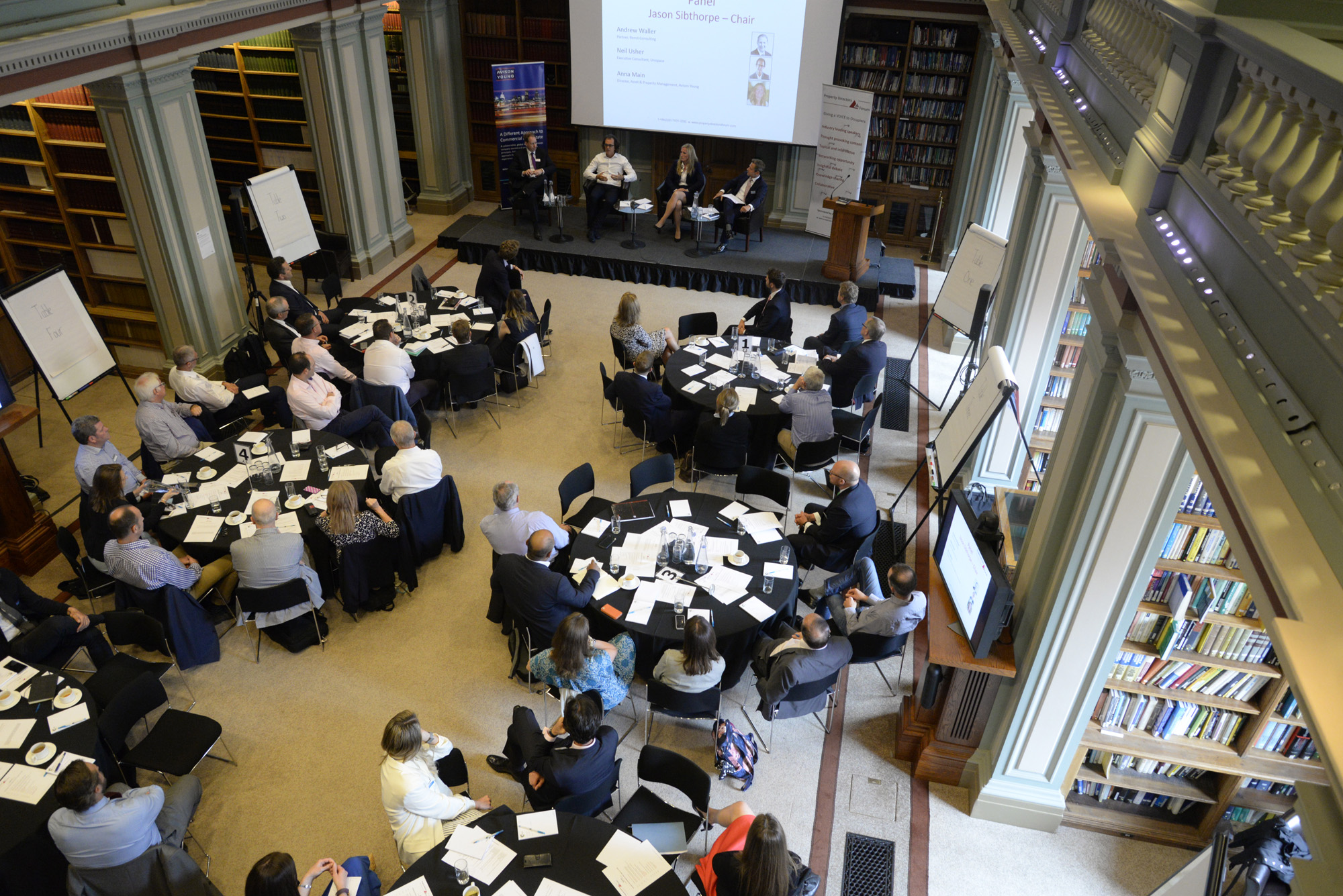 27 Jun 2018
Property Directors will need to become more 'savvy' with data
Delegates at the June 2018 Property Directors Forum discussed two pivotal changes is the market that will affect property directors over the next five to seven years: The impact of emerging technologies and how to deliver an 'excellent' workplace for all.
The debates were stimulated by two presentations. The first from Andrew Waller, partner at Remit Consulting who covered artificial intelligence and 'big data' within his emerging technologies topic. And the second by Neil Usher, Executive Consultant at Unispace, who outlined his strategy for how to deliver great workplaces for every employee, using his table of essential elements.
Jason Sibthorpe, Principal and UK Managing Director of Avison Young, sponsors of the Property Directors Forum, comments: "A great shock to me, and to our delegates was the realisation that as many as 88% of the current roles undertaken by Chartered Surveyors could become automated in the next 10 years. However, when you break this down, we see that technology is here to help. We can use technology and artificial intelligence to assist and compliment tasks within the property sector. We, as agents, along with property directors, just need to be a bit more savvy in embracing what is out there.
"If they haven't already done so, companies should start reviewing the way they use their data, and available Big Data, to develop appropriate strategies for the future. Business culture will have an impact on whether companies adapt quickly or trail behind their competitors."
"The same can be said for workplaces. Neil Usher's strong belief is that everyone deserves a fantastic workplace. As the workplace is gradually taken more seriously as a contributor to personal and organisational success, occupiers need to ensure their workplace(s) can deliver the best possible experience for employees to increase productivity, as well as attracting and retaining the right people for the job."
Neil Usher's elemental workplace included the '6 E's': Efficient, effective, expressive, environmentally responsible, existing digitally in the ether and creating and preserving the energy of its people. For more insights on the workplace and emerging technologies, you can read the Property Directors' Forum's executive summary here.
For more information please contact;
Jason Sibthorpe, Principal and Managing Director UK, London, Avison Young: jason.sibthorpe@avisonyoung.com +44 (0)20 7046 6514