Gender Pay Gap Reporting 2022 - United Kingdom
Gender Pay Gap Reporting 2022
Our latest Gender Pay Gap figures show a 2.8% increase in the median pay gap of across all Avison Young UK Ltd companies over the preceding 12 months. Our mean gender pay gap has widened by 8.5%.
As UK President, I am taking responsibility for improving gender parity in the UK business. All the evidence points to the fact that gender-balanced meetings, boards, and companies are more productive. The make-up of our organisation, and our ability to recognise and support talent from all backgrounds is essential to winning the best talent, and ensuring we have the diversity of skills, experience, and expertise to deliver for our clients.
There is no quick fix, but it is critical that we strive to achieve pay parity in all circumstances. We need to address the root causes of the problem – recruitment, promotion, and reward policies – as a matter of urgency. I am therefore working with UK leadership, HR and our Head of Diversity, Equality and Inclusion to take action in order to achieve a better outcome for all our UK colleagues, and the business as a whole.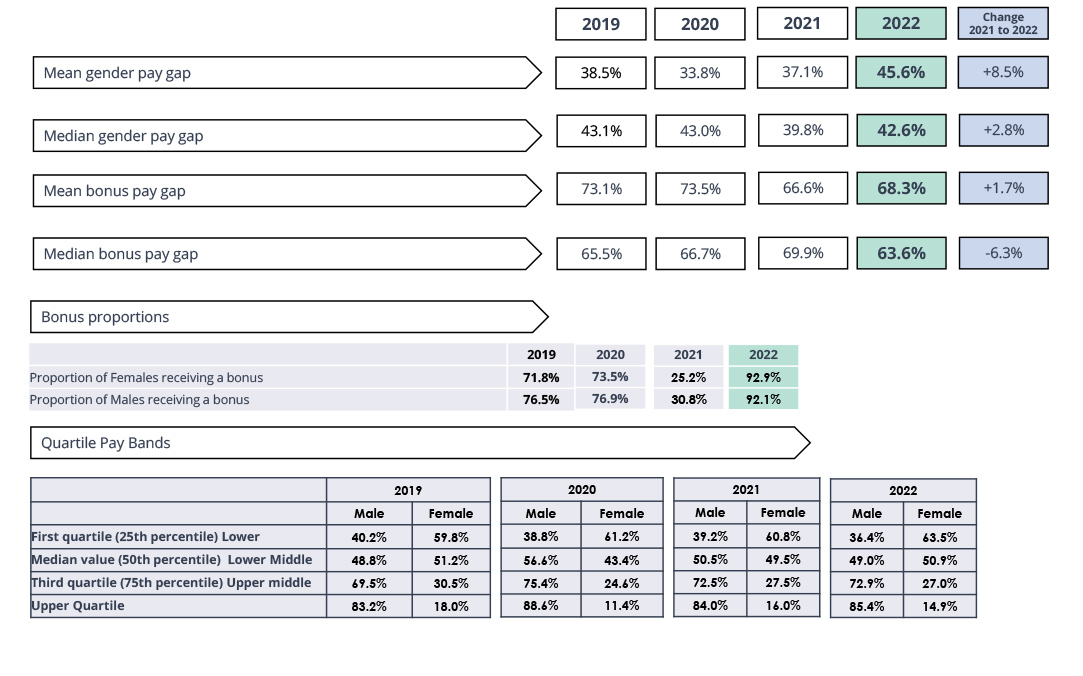 *To provide a full picture of our Gender Pay Gap, the above figures refer to all Avison Young (UK) Limited companies, including legal entities with a headcount of less than 250.
---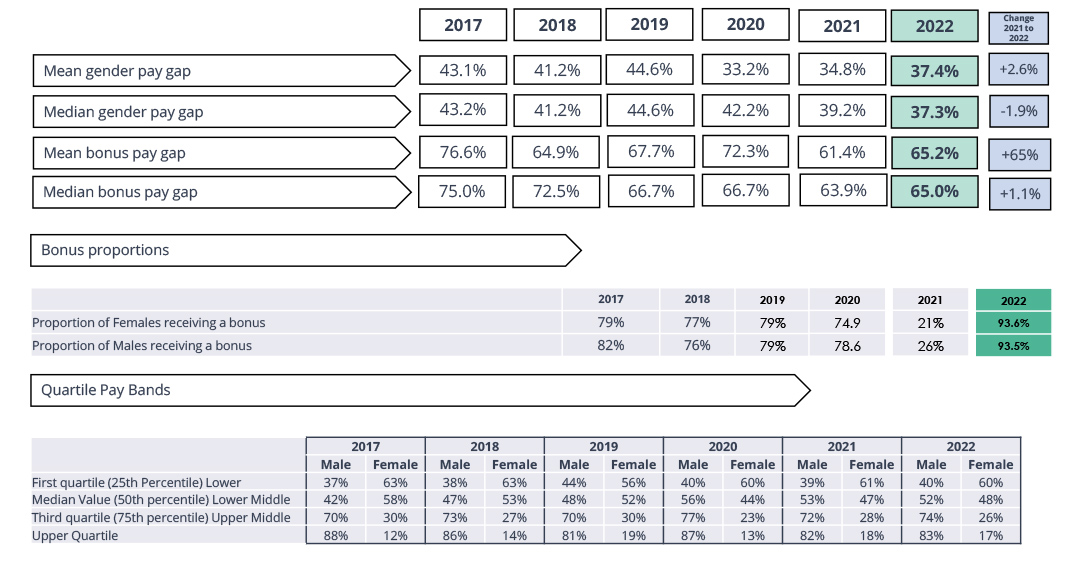 *The above figures refer to Avison Young (UK) Limited only.
---
Mean gender pay gap is the difference between the average pay of men and women within the organisation.
Median gender pay gap is the difference between the midpoints of pay made to men and women as two distinct groups. Where there is a higher percentage of men in the most senior roles (typically with the highest rates of pay) and a greater proportion of women in lower-level positions, the median gender pay gap will be high.
The gap in gender pay is not the same as equal pay
Gender pay gap reporting identifies the difference between the average pay of all men and all women in an organisation. A gap can occur for a number of reasons. For example, if there are more men than women in senior roles, the overall average pay of men will be higher than the overall average pay of women in the same organisation. The Gender Pay Gap is not an indication of inequality between the salaries of men and women who do the same or comparable work – this is equal pay. Avison Young is committed to equal pay for equal value work regardless of gender or any other protected characteristics.
Nick Walkley
UK President
4th April 2023
The data set out is accurate and in line with Government reporting regulations.