Graduate and new hire programme | Avison Young UK - United Kingdom
Helping you embark upon a successful career in real estate.
But with so much choice, why should you start your career with us?
We want graduates who are eager to make a real difference to the places where we live and work. Avison Young's whole purpose is to create real economic, social and environmental value, powered by people. It's why we get out of bed in the morning.
To help us realise this ambition, we are looking for graduates and apprentices who will bring new ideas, bags of energy and dedication. In turn, we help you to become the next generation of leaders in the real estate industry.
Our graduate scheme is market-leading, and successful applicants will learn from property professionals, gain first-hand experience in the field, and take on real responsibility within the first few months. Our trainees advance quickly, and can soon make their mark in the industry, working on some of the biggest and most exciting development projects in the UK.
People are at the centre of everything we do. This drives how we work as a collective team, and informs our tailored client approach. We believe that to be a true partner to your clients, you need to understand their whole property needs across the lifecycle – from strategy advice, to construction, to transactions, and management of buildings.
Avison Young is a great place to hone your skills, embrace curiosity and achieve your career ambitions. If you share our passion for making a positive impact in the world, are an agile thinker, and believe in putting people at the heart of your work, we would love to hear from you.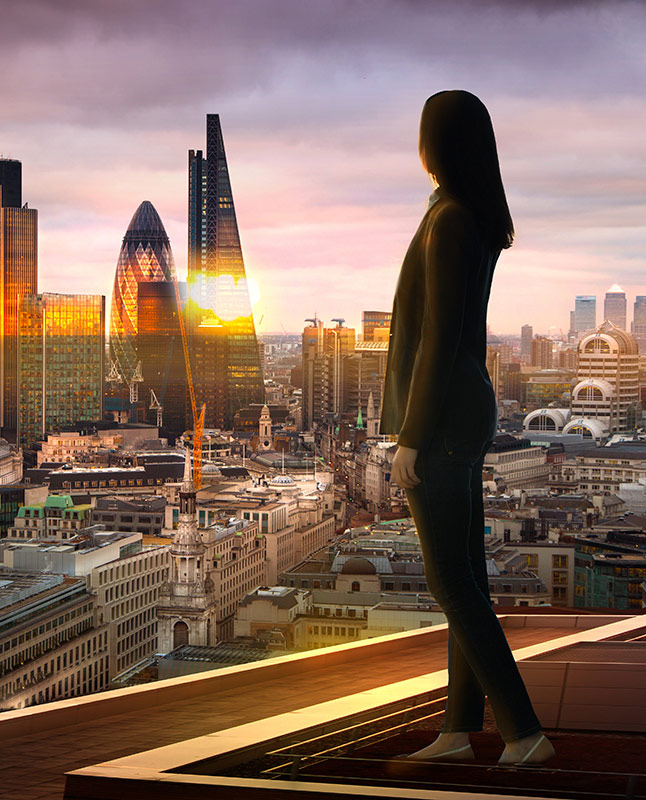 Graduate Programme
Everyone's journey is different, and we believe bringing your true self to work creates diverse, inclusive spaces that spark great things. We pride ourselves on adopting a flexible approach to our graduate programmes, from the recruitment process through to the training, development and benefits that we offer.
We welcome graduates from all backgrounds who have an active interest in the property industry. We offer graduates five pathways to professional qualification; commercial surveying, building surveying, project management, quantity surveying and town planning.
If you're eager to make your mark in the industry, check out the rest of our website to find out more and apply.
Graduate applications open on the 8th September 2023 and will close on the 17th November 2023.
"Avison Young have been incredibly supportive along my journey of achieving the professional qualification through rotating in a variety of teams to gain integral skills to succeed and also gain first-hand experience through speaking to industry leaders and clients to gain further market knowledge. I feel that working at Avison Young has given me the chance to create a positive impact within the Real Estate Industry and also within the company itself."
– Hannah Baxter, Graduate
"Avison Young has given me the chance to create a positive impact within the Real Estate Industry and also within the company itself."
Your APC and Training and Development
Whether you select the RICS (Royal Institution of Chartered Surveyors) or RTPI (Royal Town Planning Institute) pathways of the APC, or are pursuing a dual-qualification, we will be able to tailor your training and development to suit your career aspirations.
Upon joining our graduate programme, you will be invited to a national induction where you will get to meet all of the other new trainees across the business, in a session focused around you and your career journey.
As part of your programme, you will also be invited to regular workshops, interim assessments, seminars, meetings and training sessions. Our goal is to help you achieve your goal, so we are committed to giving you the solid foundation required for your professional development.
Our rotational programmes in London and Birmingham offer you the opportunity to rotate across different teams in your first two years. If you join on a non-rotational programme, your training will be focused on sustained experience in the business unit you choose to join, but still with the opportunity to rotate to another team upon becoming professionally qualified.
Our APC pass rates are first-class. Over the last five years, more than 90% of our graduates pass first time, which shows that we are well-placed to provide you with the best possible start to your career, wherever you're based.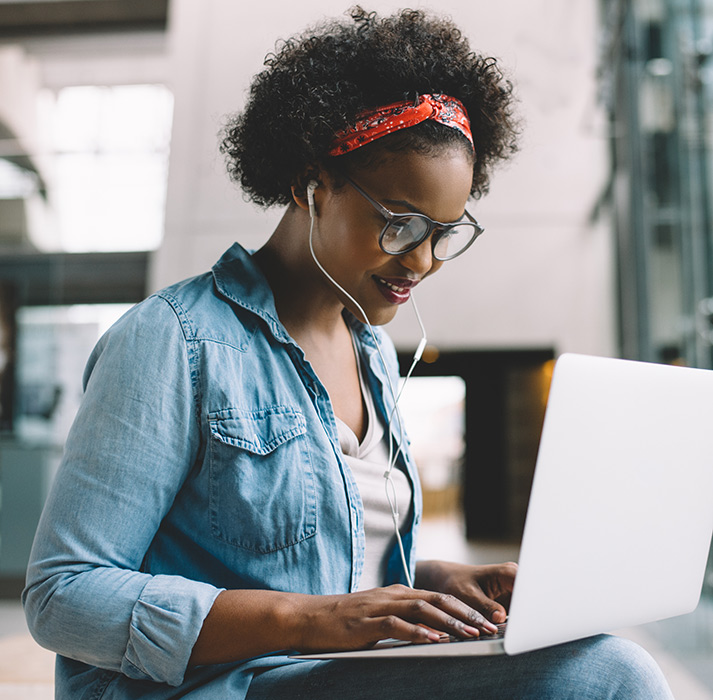 "Over my two-year graduate scheme, Avison Young has provide me with a robust platform for professional growth in a supportive environment. Senior team members are receptive to ideas and I've found the culture highly collaborative."
– Ollie House, Graduate
"Senior team members are receptive to ideas and I've found the culture highly collaborative."
Benefits
In return for your talent and commitment, we offer our trainees a comprehensive benefits package.
Click here for the full benefits, choices available.
What's on offer?
Attractive salary – reviewed annually
Annual bonus (discretionary)
Joining bonus
Life assurance
Pension scheme with company contributions
Season ticket loan
25 days annual leave
Income protection
We believe you should be able to tailor your benefits to suit your lifestyle, and our benefits portal, My Reward, lets you do just that.
It doesn't stop there – upon reaching chartered status, you can expect:
Salary review
Car allowance
Private medical
Across the company, we work hard to promote personal wellbeing. We believe that the people you work alongside are vital to your mental and emotional health. That's why our team spirit goes beyond the boundaries of the office. We have a range of social and sporting activities throughout the year in each of our offices for you to get involved in.
We also encourage our employees to fundraise, so if supporting a charity is important to you, we're always interested in new ideas. This could be fundraising for a charity that is close to you or supporting one of our corporate partners – it's entirely your choice. We also have an annual day of giving each year where all our colleagues work on collective projects to give back to the communities we live and work in.
"AY's slightly smaller size gives you a great opportunity to build real connections with some impressive individuals, both through your rotations and chatting at the coffee cart, whilst still being part of a global business and working with some world-class clients."
– Imogen Bellfield, Graduate
"AY's slightly smaller size gives you a great opportunity to build real connections."
Placement year
Our 10-12-month placement is a great opportunity to put your theory into practice and work with one of our teams in an office of your choice.
You will apply to your chosen pathway – Commercial Surveyor, Building Surveyor, Project Management, Quantity Surveying or Planning – and have the chance to gain experience by working with employees at all levels, including Directors and Principals on high profile real estate, development portfolios.
Not only will you gain support as you develop your experience and be invited to internal training courses, but you also have the potential opportunity to work towards your APC during your placement year.
We have opportunities for students who are undertaking a sandwich course, taking a gap year during their studies or those who are about to begin a Masters degree.
Placement year applications will open on the 1st October 2023 and close on the 30th November 2023.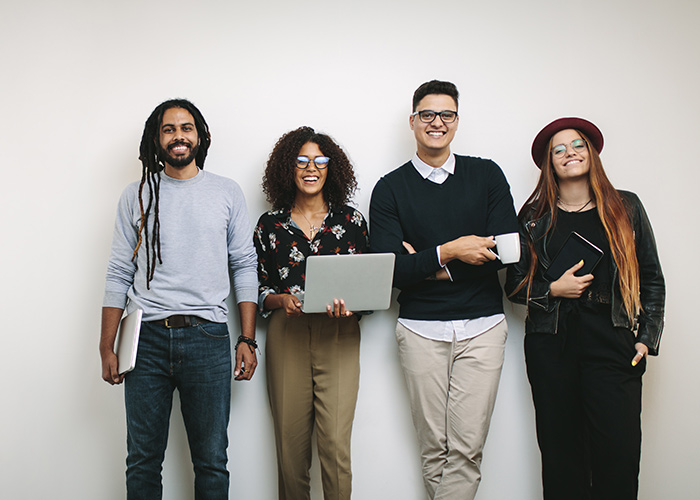 Internships
As an intern, you will get exposure to exciting, high profile projects from day one. You'll get some real hands-on experience that will help to set you up for success when you graduate. It is testament to the quality of the placements, that many of our previous work experience students return to Avison Young as graduates to continue their real estate careers.
Internships applications will open in early 2024.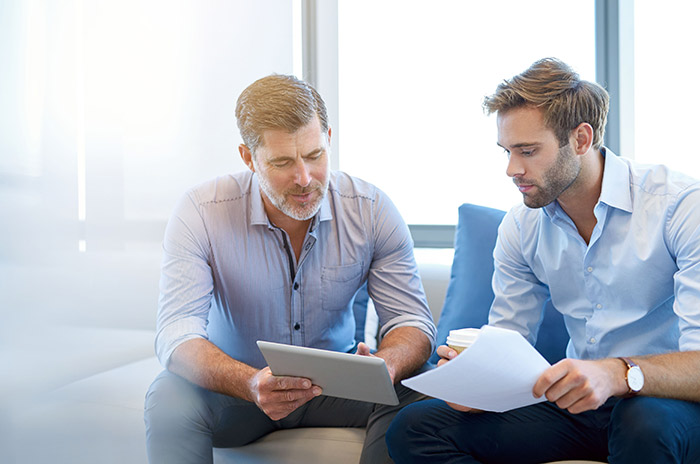 Apprenticeships
Jump straight into your career with one of our apprenticeship programmes.
We see the value in apprenticeships and offer a variety of opportunities. We typically take students on to complete a Level 6 Degree Apprenticeship in surveying or planning. We also offer apprenticeship opportunities within our support functions, including accountancy, IT and business administration.
You will work in one of our offices completing duties that are aligned to your professional qualification, with the support of a line manager and tutor.
Apprentice applications open in January 2024.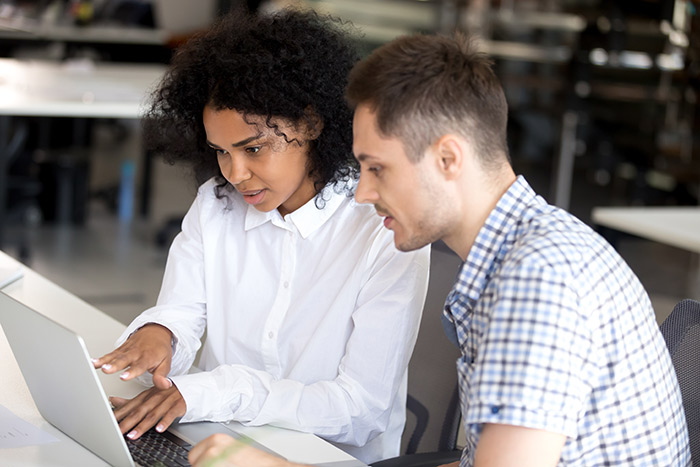 We understand that starting off on a career path can be daunting, and that's why we aim to ensure you have a designated support network and regular progress reviews with your manager to help you settle in as best we can. We offer a range of wellbeing initiatives as well as the opportunity to get involved in your office's social, sporting and charity initiatives.
Interested? Keep an eye on our website for upcoming opportunities.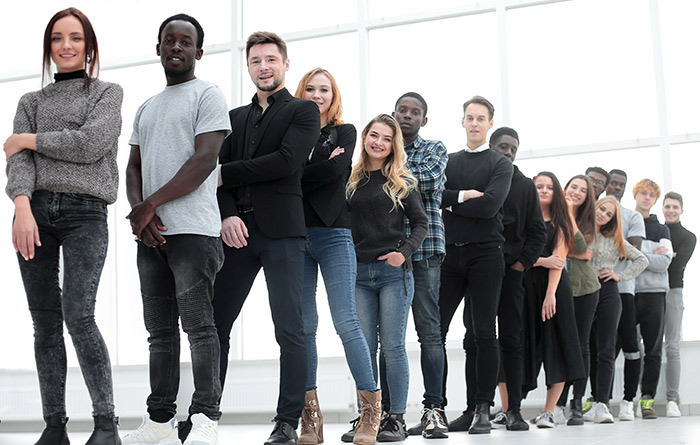 "As a Graduate at Avison Young I have been able to identify my strengths and interests whilst also becoming a versatile professional who is capable of understanding the organisation from multiple angles. There is a plethora of networking opportunities that provide exposure to a network of graduates, mentors and professionals across the organisation and the wider real estate industry."
– Alya Akhtar, Graduate
"I have been able to identify my strengths and interests whilst also becoming a versatile professional."
Apply
If you think we sound like the right choice for you, we would be delighted to receive an application from you.
Our requirements
We've removed our minimum academic requirements. Whilst we do look at academic performance, we look at the strength of your application as a whole, rather than just the individual parts.
Application Process
The first step is to complete an online application form. Provided this meets our initial requirements, we'll send you the links to three online reasoning tests, which aim to test your verbal, critical and numerical reasoning. You will have the chance to take a practice test first to get used to the style.
If your test scores meet our requirements, you will be progressed through to a video interview stage, details of which will be sent to you via email. The final stage of the recruitment process will be an assessment centre or interview.
Application hints and tips
Your online application is your first chance to make an impression. It allows us to get an insight into you as an individual and it's an excellent opportunity for you to demonstrate your skills, drive and career aspirations.
Before you start your application, be sure to take a look at our graduate and corporate website to learn about our core business lines, key clients and to identify your areas of interest. You can then make reference to these in your application form.
To complete the online application form you will be asked to detail your academic results and any work experience. You will also need to complete a few competency-based questions, which will help us learn more about your strengths, interests, and achievements.
What does a great application look like?
Do
Include all work experience.
Read the question being asked and ensure that your response answers that question.
Think about why you want to work for us and get that across in your answers.
Remember to keep your language professional and concise.
Read through and check the final application before submission.
Let your personality shine.
Don't
Rush your application.
Submit what you think we want to hear – be authentic.
What else do you need to know?
We encourage applicants to apply early as we review applications on a rolling basis.You can always start your application form and come back to it at a later date. We aim to review your application within 2 weeks of receiving it, however please bear with our recruitment team if it takes a little longer as this is their busiest time.
Apply now
Connect with our future talent team