Land sale opens up new homes in Thornbury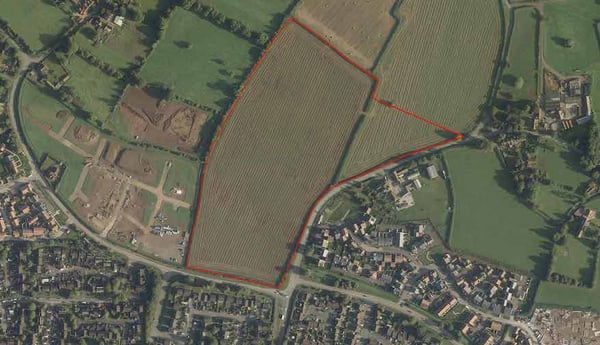 29 Jan 2019
Real estate adviser GVA has concluded the sale of 19.8 acres of land in Thornbury, South Gloucestershire, that will see 130 new homes being built.
Sited on the northern edge of the sought-after market town of Thornbury, the greenfield site has been sold to David Wilson Homes, who will be including a provision of 35% affordable homes in the scheme.
Gordon Isgrove, Regional Senior Director at GVA says, "The new development will be built on an area of agricultural land, situated close to other new homes on Morton Way and Post Farm, and within the Bristol region catchment. The site benefits from outline planning permission from South Gloucestershire Council, and with affordable homes included in the development, as well as public open space, this will assist in meeting the housing demand in area."
GVA was joint agent on the sale with Morris & Co, on the instruction of a private landowner and Ainscough Strategic Land.