Real estate news releases
Search our commercial real estate news and announcements.
Avison Young Advises on the Acquisition of ING Bank's New Madrid HQ by South Korean Investors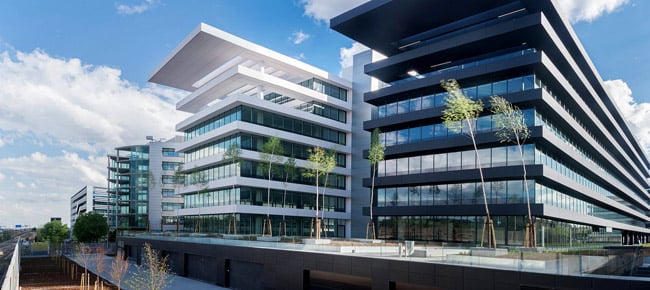 27 Feb 2020
Avison Young has advised South Korea's Kiwoom Securities and Inmark Asset Management on the acquisition of 'Helios' the new headquarters for ING Bank in Madrid, from Hispania Activos Inmobiliarios, for an undisclosed amount.
Spanish brokers TC Gabinete provided local advisory services. The acquisition is likely to be one of the largest single asset transactions in the Spanish market for 2020.
ING is consolidating its existing offices in Madrid into Helios which extends over a total gross lettable area of roughly 35 thousand sqm, with 770 parking units. The Dutch bank will occupy the entire office complex and has agreed to an innovative long-term lease structure.
Penny Hacking, Principal, European Capital Markets at Avison Young, said: "South Korean institutional investment in European markets hit an all-time high last year, totalling more than all other Asian investors put together. The Madrid office market is currently also a very attractive destination for international investors and there is strong competition for scarce, high-quality sustainable assets such as Helios."
Howard Kim, Manager, Inmark Asset Management, said: "We are delighted to have acquired our first outstanding asset in Spain through the exceptional support and advice from Avison Young in Europe and Korea and TC Gabinete in Spain. We look forward to working with them on more opportunities across Europe in the near future."
Helios was constructed in 2019 and awarded the highest 'Platinum' sustainability ranking under the U.S. Green Building Council LEED rating system. The office complex's cutting-edge sustainable design means it should achieve an average 40% reduction in energy and water usage in the future compared to more traditionally designed offices.
The property is located in the most concentrated office sub-market outside Madrid's CBD and has excellent transportation links with the M-40 and M-11 motorways that connect the business park directly to the city centre, as well as Madrid Barajas International Airport.
CG Kang, Principal, Global Alternative Investment, Korea at Avison Young, said: "Avison Young was able to draw on its international network stretching between South Korea and Europe to connect Kiwoom and Inmark with this compelling investment opportunity in Madrid. Global reach and local expertise are becoming the hallmarks of our rapidly expanding real estate advisory business."