Real estate news releases
Search our commercial real estate news and announcements.
Bristol City Council approves plans for YTL Arena Bristol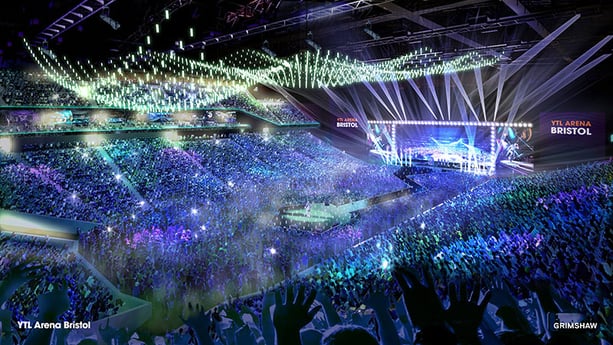 6 Mar 2020
17,080 capacity arena gets the green light.
Bristol City Council has approved inspirational plans for the new YTL Arena Bristol Complex. Avison Young has been leading the planning and environmental advisory team for this ground-breaking entertainment venue.
The sustainably-led development will see three massive former aircraft hangars, The Brabazon Hangars, birthplace of Concorde, repurposed into a unique venue for the south west: a 17,080 capacity arena, exhibition and leisure space.
The complex will create more than 580 new jobs and inject £1.5billion into the local economy over 25 years, as well as raise the profile of the city and wider region.
Jo Davis, Avison Young Managing Director, Planning Development and Regeneration says, "We're absolutely delighted that Bristol City Council approved these plans. There's no doubt Bristol has been without an arena for too long and this will put the city on the entertainment world stage. The YTL Arena will be an important regional economic driver that will be delivered in a highly sustainable way. It will become a placemaking icon."
The YTL Arena Complex will be a 365-day entertainment destination, attracting over 1.4 million visitors a year, and an estimated £1.5bn visitor spend over the next 25 years.
The Arena will be the third largest in the UK after Manchester and the O2. The East Hangar will house a new Festival Hall; a flat floor event space for conventions, exhibitions and working in tandem with the arena to attract large scale events. The West Hangar, The Hub, will be a place to eat, work and play, with leisure facilities, food and drink and home to small or start-up businesses.