Real estate news releases
Search our commercial real estate news and announcements.
Avison Young boosts CRE expertise, welcoming 13 new UK Principals to its 2020 class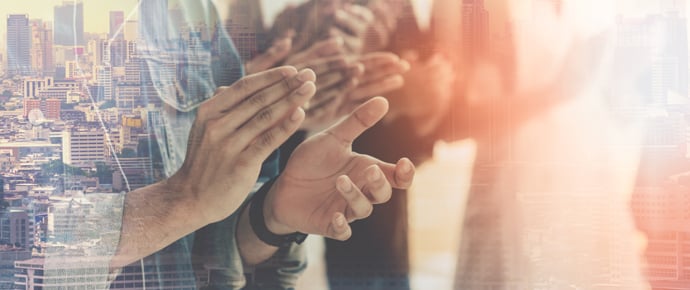 12 Mar 2020
New Principals join more than 600 existing Principals at leading strategic real estate advisor.
Avison Young has announced that 13 of the company's UK senior management team have been named Principal. The distinction marks an important milestone at the leading Principal-owned and led global commercial real estate firm, whose culture is built on collaboration and taking a longer-term view to meet client needs.
"We're delighted to be bolstering our UK business with our latest cohort of Principals; colleagues who represent the mission and values of our company, and also offer exceptional market expertise and industry-leading advice to our clients across the real estate lifecycle," said Jason Sibthorpe, Avison Young Principal and President, UK.
"As a company we take great care to place our clients and our people above all else. Our Principal-led culture of empowerment and collaboration enables a cooperative working environment in which our people co-develop innovative, strategic and highly bespoke CRE solutions for each and every client."
The full list of newly appointed UK Principals includes staff from Avison Young's London, Birmingham, Bristol, Manchester, Liverpool and Edinburgh offices.
William Blockley (London)
Jonathan Burton (London)
Nick Coombs (London)
Paul Dickenson (London)
Mark Kidd (London)
Adrian Griffith (Birmingham)
Claire McHugh (Birmingham)
Ben Lovell (Bristol)
John Mansell (Bristol)
Nicola Rigby (Manchester)
Edward Coxon (Liverpool)
Robert Newton (Edinburgh)
Caroline Pooley (National)
Avison Young has more than 600 Principals globally. Principals of Avison Young are industry leaders who exemplify the firm's partnership structure, collaborative culture and client-centric business model. In addition, Principals have distinguished themselves in their fields of expertise while embracing the company's dedication to corporate social responsibility and sustainability.