Real estate news releases
Search our commercial real estate news and announcements.
Avison Young clean sweep in North East CoStar Quarterly Awards, Q1 2020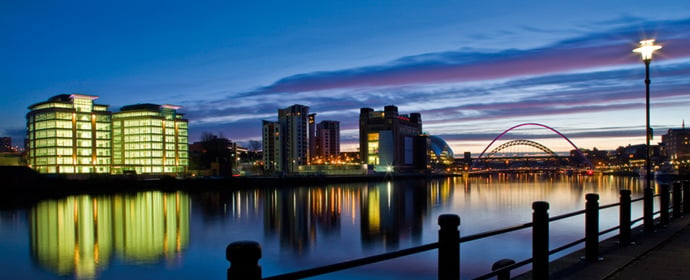 6 May 2020
Winners within the three main categories.
CoStar announced their inaugural Q1 2020 Quarterly Awards much to the delight of the Agency teams in the Avison Young, Newcastle office who enjoyed a clean sweep as winners within the three main categories of Top Industrial Leasing Deals, Top Office Leasing Deals and Top Sales Deals.
CoStar Quarterly Awards recognise and celebrate the performance of the UK's leading property professionals.
Danny Cramman leads the way with involvement in 3 of the Top Industrial Leasing Deals. These include a 68,586sq.ft.letting in Middlesbrough, a letting at Infinity Park, South Tyneside and a further lease deal in Gateshead.
Tony Wordsworth figured in 2 of the Top Office Leasing Deals including 34,901sq.ft.lettings to Verisure at Quorum Business Park and 7,612sq.ft.to Cambridge Assessments at Baltic Place, Gateshead Quays.
Simon Beanland took the Top Sales Deals Award with the acquisition of the 126,000sq.ft Cobalt 23 building which is now the Sage Group HQ. The property was acquired for £26.2 million on behalf of LCN Euro Property Holdings.
Gordon Hewling, Principal and Managing Director, Newcastle commented. "This is a tremendous performance for our Agency teams here in the North East. To pick up a clean sweep of all 3 awards in these difficult market conditions is a fitting reward for the teams for their outright dedication and hard work on behalf of our strong client base. Well done all involved."