Real estate news releases
Search our commercial real estate news and announcements.
Rating Surveyors' Association Committee appoints Alex Dickinson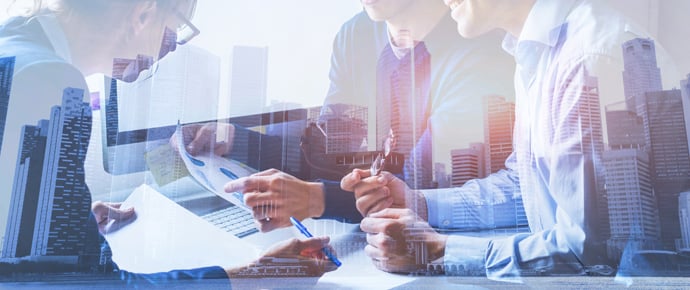 13 May 2020
Following the recent AGM of The Rating Surveyors' Association, Alex Dickinson, Director in the Business Rates team in Manchester has been elected onto its Committee.
Commenting on his election, Alex Dickinson said: "I have benefitted personally and professionally from the support and advice of the Association over the years and I'm delighted that my fellow members have voted me onto the committee.
The issue of business rates has never been more topical than it is now, even before the Covid-19 outbreak, and my work on the RSA committee will involve lobbying for a much overdue reform of the rating system or at least to implement a fairer rating system for all."
The RSA is a professional organisation for experienced Chartered Surveyors who specialise in the field of non-domestic rates and can demonstrate that they comply with the highest professional standards. The Association was founded in 1909 and now has over 550 members drawn from private practice, corporate bodies, the Valuation Office Agency and local authorities. The primary function of the Association is to work with the various bodies responsible for non-domestic rating to improve the business rates system. The Association works with other professional bodies such as the Royal Institution of Chartered Surveyors (RICS) Local Taxation Policy Panel and the Institute of Revenues, Rating and Valuation (IRRV).
Avison Young has a total of 3 members sitting on the 20 strong committee, with the Association's President being Thomas Stratton from the Birmingham Rating Team. Tom has served as the Association's President for the past 12 months and will remain as President for an extra 6 months to steer the Association through the immediate situation of the pandemic.
Tom Stratton commented: "I am delighted that the Association's membership has voted for Alex to be on its committee. Alex has done a sterling job for ratepayers and rating surveyors in the North West region and his election gives a wider strength and presence for the Association to all in that region.
In addition, given Alex's role as an APC assessor, I have asked Alex to become involved in the education sub-committee of the Association which arranges CPD lectures for surveyors at various points through the year."
Also on the committee is Manchester-based Principal Gareth Buckley, who after the AGM on Friday 24th April moves to become one of the Officers of the Association in his role as Honorary Mess secretary, responsible for arranging events on behalf of the Association.