Real estate news releases
Search our commercial real estate news and announcements.
Avison Young calls on UK Government to deliver green recovery plan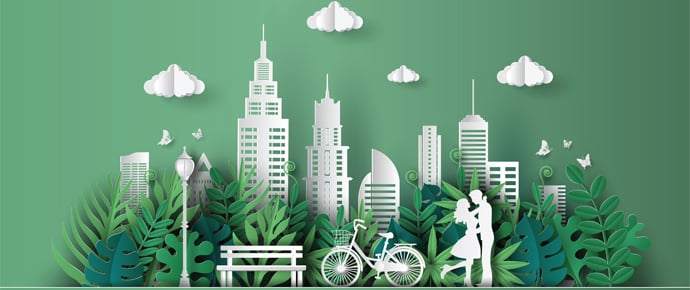 1 Jun 2020
Strategic real estate advisor joins leading UK businesses, investors and business networks in calling on the Government to deliver a Covid-19 recovery plan that builds a more inclusive, stronger and more resilient UK economy.
In an open letter, CEOs from across the economy have urged Prime Minister Boris Johnson to provide a clear vision for recovery efforts that align with the UK's wider social, environmental and climate goals.
The letter, signed by 206 businesses, investors and business networks, states: 'With the UK facing major economic and social concerns including the risk of high unemployment and rising regional inequality, we believe that an ambitious low carbon growth and environmental improvement agenda can do a lot to address these concerns, as well as make the UK economy better prepared to deal with future shocks such as those related to climate change.
'[...] The current crisis, in moving us all away from business-as-usual, has already created shifts in how we operate, and we believe we must use the recovery to accelerate the transition to net zero. Efforts to rescue and repair the economy in response to the current crisis can and should be aligned with the UK's legislated target of net zero emissions by 2050 at the latest.'
The proposals outlined by firms, including Avison Young, include:
Driving investment in low carbon innovation, infrastructure and industries, as well as improved resilience to future environmental risks;
Focusing support on sectors and activities that can best support sustainable growth, increased job creation and accelerate both the recovery and the decarbonisation of the economy;
Including within financial support packages measures to ensure receiving businesses' strategies are science based and aligned with national climate goals.
Jason Sibthorpe, President UK, Avison Young, said: "As a business committed to net zero carbon by 2030, we have the opportunity, responsibility, accountability and ultimately the privilege to play our part in building a better future for business, society and our environment. We are determined to lead the way for the real estate industry's role in driving lasting change and are ready to support the implementation of a green recovery plan that will ensure sustainable, inclusive growth and long-term resilience for our economy."
In March 2020, Avison Young signed up to the World Green Building Council's (WGBC) Net Zero Carbon Buildings Commitment and announced it will reduce carbon emissions to net zero in all its UK occupied buildings by 2030.
Beyond the commitment to reduce its immediate carbon emissions, Avison Young is educating its staff to become carbon literate, building the knowledge required to drive awareness and action through all of its services, as well as supporting its clients and the communities within which it operates with clear roadmaps on how to achieve an inclusive and fair transition to net zero carbon.
The full letter can be read here.