News Releases

Search our commercial real estate news and announcements.
Richard Baldwin rejoins Avison Young's Leisure team bringing additional strength to its offer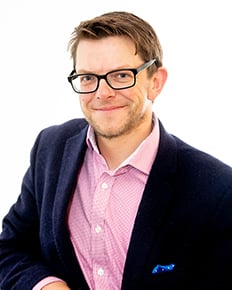 11 Jan 2021
Richard will focus on a mixed remit providing both professional and transactional advice in the core and niche leisure markets.
Strategic real estate advisor Avison Young has appointed Richard Baldwin MRICS as Director in its Leisure team, enhancing the holistic approach it provides to operators, investors and developers across a diverse number of leisure sub-sectors.
Richard will focus on a mixed remit providing both professional and transactional advice in the core and niche leisure markets. Having spent over 25 years advising on leisure property, Richard is recognised as one of the leading specialists within the sector in the UK. He has dealt with a broad range of property types and projects, including piers and safari parks, surfing lagoons and mountain railways, building an extensive knowledge base within the industry.
Richard is renowned for advising on some of the most unusual and unique trading assets in the UK, for clients including Group Looping, Heritage Great Britain Plc, The National Heritage Lottery Fund, Merlin Entertainments plc, Surf Snowdonia, the Yorkshire Wildlife Park and Birmingham City Council. His career experience and wide-ranging remit provide him with a comprehensive and geographically broad professional network.
Gavin Brent, Principal, Head of Leisure at Avison Young, said:
"It's great to be welcoming Richard back to Avison Young. His knowledge and experience of the leisure markets and property issues make him an invaluable resource which complements excellently the in-house skills of not only the Leisure team, but many other professional services departments within Avison Young. He is very experienced, able and well liked and will help further strengthen both our specialist offer and our Northern representation."
Richard Baldwin, Director at Avison Young, said:
"I am delighted to be returning to Avison Young after a short period away. I've never taken my eye off the company and have watched it grow over the last 18 months despite the difficult economic environment. The Leisure team, including the well-established specialist planning team, goes from strength to strength, and continues to deal with a diverse range of properties. I am now focussed on servicing strategic client requirements, aligning Avison Young's unique partnership approach and culture and building on our reputation as industry sector leaders."
Richard is re-joining Avison Young's Leisure team after 18 months away, during which time he worked at Rural Solutions, a consultancy firm, advising on rural leisure property diversification. He was previously a Director with Avison Young, joining as part of the Humberts Leisure in 2011.