Commercial Real Estate News Releases From Avison Young
Search our commercial real estate news and announcements.
Latest South East market figures paint encouraging picture for H2 office demand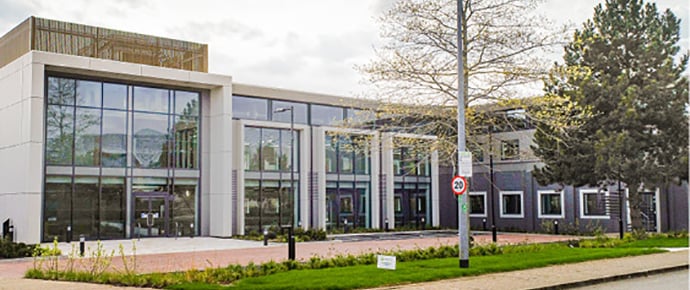 26 Jul 2021
Avison Young releases Q2 2021 South East Offices analysis.
Strategic real estate advisor Avison Young has released its latest quarterly South East update, which focuses on performance of the 10 key office markets in the south east of the UK.
Occupier market
Piers Leigh, Principal South East Offices, Avison Young, said:
"Take-up has continued to rise this quarter; enquiry volumes are picking up and the 5,000 -30,000 sq ft size range has started to show signs of life. With the summer holidays coinciding with the lifting of restrictions we anticipate steady improvement rather than a rapid bounce back, but Q4 2021 should see the highest levels of activity of the year. The return to the office for many can't come soon enough. However, occupiers are facing the challenge of how to encourage staff back and how to get the best use of their space for the whole of the working week, as many businesses are adopting a hybrid approach at least for the short term."
Take-up increased by 10.2% in Q2, with 435,320 sq ft recorded. In a clear demonstration of how far the market has come in the last 12 months, this quarter saw almost double the activity of Q2 2020. Against the backdrop of "work from home where possible" guidance this clearly demonstrates that the office is still vital for many businesses.
A number of transactions that were put on hold such as IHG's acquisition of 57,400 sq ft at Windsor Dials completed at a record rent for the Thames Valley of £43 per sq ft. Overall, rents across the market have remained stable particularly for prime offices, while secondary rents are beginning to soften slightly in markets with an oversupply. As government guidance changed in July, we expect take-up to continue to rise during the second half of the year.
Key South East office occupational transactions in Q2 2021:
ITV's acquisition of Broadcast House, White City on a sub-lease from BBC, which totalled 120,000 sq ft on confidential terms
Windsor Dials 57,387 sq ft letting to IHG on a 15-year lease at a rent of £43.00 psf with 38 months' rent free
Amazon's relocation to 400 Brook Drive, Reading, totalling 48,744 sq ft on confidential terms
46,000 sq ft at Compass House, Crawley to Rentokil Initial on a 10-year lease at £16.00 psf
Seimens move to Pinehurst, Farnborough a rent of £27.00 psf on a 10-year term
Investment market
James McFeely, Director South East Offices Investment, Avison Young said:
"Overall, Q2 has seen a dramatic improvement in investment volume and we anticipate greater depth in the market throughout the coming year. Freedom Day is expected to bring a gradual but marked increase in return to the office for employees, we have already seen an increase in occupational demand as companies assess their next move. Investors who have previously discounted the office sector should really begin to re-focus their attention."
The second quarter of 2021 has seen a vast improvement in South East transactional volumes and occupational sentiment, totalling £1.74bn. Total office transactions for H1 are now £2.32bn, almost equivalent to the whole of 2020. Prime yields have held steady at 5.50%.
The standout purchase of the quarter was Brookfield's purchase of the Arlington Atom Portfolio for £714m. While this does skew the figures somewhat, it is a substantial investment and an important vote of confidence in the life sciences and office markets in the region.
A number of funds have still been under pressure and have continued with their disinvestment in the sector due in part to continued redemptions. Overall funds accounted for 27.9% of all sales. This has provided opportunities to overseas buyers, private equity investors and property companies, all of which have led investment figures in Q2.
There remains strong demand for longer income assets let to good quality tenants and this is expected to continue into Q3. However, investors should note the uptick in office requirements in the last quarter. This will filter into higher take-up figures in Q3 and Q4 2021 and it is expected that the buyer pool will continue to grow as investors look for more positive returns.
Key South East office investment transactions in Q2 2021:
Centrium (CT2 & CT3), St Albans - 47,102 sq ft for £18.09m at 6.50%. Purchaser: Trinova – Vendor: Nuveen
Capitol Building, Bracknell - 172,997 sq ft for £44m at 7.65%. Purchaser: Kennedy Wilson – Vendor: Blackrock
Enterprise House, Egham - 39,589 sq ft for £18m at 6.51%. Purchaser: Overseas – Vendor: Columbia Threadneedle
Pearce Building, West Street, Maidenhead - 52,151 sq ft for £26.025m at 6.86%. Purchaser: M&G – Vendor: Nuveen
Sherard Building, Oxford Science Park - 27,996 sq ft for £25.5m at 3.62%. Purchaser: Kadans Science Partner – Vendor: McAleer & Rushe
Avison Young's quarterly South East office update focuses on 10 key markets, made up of in town and out of town markets, covering the whole of the south east geographical area (Cambridge; Milton Keynes; Oxford; Basingstoke; Reading; Maidenhead; Slough; Crawley; Guildford, Woking & Weybridge; and Watford).
To read the full research update on South East offices, click here.