Real estate news releases
Search our commercial real estate news and announcements.
Avison Young makes good things happen for company-wide Day of Giving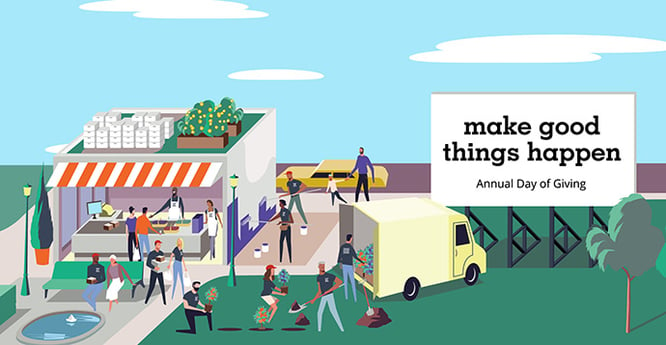 October 6, 2021
Supporting organisations advancing sustainability, equality and health.
Today, Avison Young will participate in a full day of volunteering activities as part of the company-wide Day of Giving. The annual volunteer initative, now in its eighth year, is focused on supporting organisations advancing sustainability, equality and health.
Throughout the UK and Ireland, Avison Young's teams will be involved with 30 activities in their local areas. These comprise maintenance and conservation tasks at nature reserves, beaches and community parks, litter picking, collecting parcels for food banks, as well as a charity cycle and hike.
The business is partnering with several charities and organisations to facilitate the day, including Groundwork – one of Avison Young's key charity partners in the UK – as well as In Another Place, Keep Wales Tidy, One Tree per Child, Clean Coasts Ireland, West Belfast Food Bank, and the Woodland Trust.
Jason Sibthorpe, Principal and UK President, Avison Young, said:
"It is great to be representing Avison Young in our local communities in person again, following a successful, but fully virtual, Day of Giving last year. Coming together to make good things happen and building team spirit is now more important than ever. We believe when we support each other, we support our collective wellness. Led by our Emerging Leaders programme, our Day of Giving is just one way we continue to put people at the heart of everything we do."
Avison Young believes in the positive impact commercial real estate can make all over the world, and is particularly invested in the places we live and work. Every year, teammates come together with their communities for our Day of Giving to help initiate change through action and partnership – supporting local organisations advancing sustainability, equality and health.
Please visit our Corporate responsibility page to find out more about our UK Corporate Responsibility activities.