Resilience in UK commercial real estate sector expected despite future EU relationship uncertainty, according to Avison Young 2020 Forecast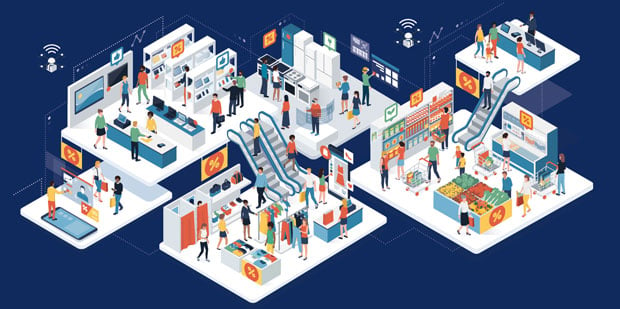 14 Jan 2020
Low interest rates, socially responsible investing, and climate impacts among global trends identified in Avison Young's 2020 Forecast, and resilience is key trend in the UK.
Avison Young today released its global 2020 Forecast, including ten trends to know for 2020, and national and local property market outlooks for the UK. The annual report series provides perspective on how global events, trends and indicators impact commercial real estate in a variety of sectors, including capital markets, office, retail, build to rent, industrial and hospitality.
"Following a period of sustained political turmoil, 2020 marks a new era for the UK. Whilst our commercial real estate sector will feel the impact of global trends including low interest rates and climate change, the next 12 months present some valuable areas of growth that investors and developers in the sector should look to harness." said Dr Nick Axford, Global Head of Research for Avison Young.
Among the trends impacting real estate strategies and business identified by Avison Young:
Lower for longer: How investors are dealing with a low inflation, low interest rate world.
Building resilience: Cities across the world are leading the charge in responding to climate change, to ensure economic, social and environmental sustainability.
Let's talk about flex: The future of flexible office spaces.
Rebirth of retail: The re-invention of the retail sector into a technology-driven experiential offering.
Future growth: The opportunities and challenges of recreational and medical cannabis legalization.
(Place)making an impact: Placemaking is becoming the focus of socially responsible investors looking for impact investment opportunities.
"The political focus is quickly shifting to the debate over the country's future trading arrangements with the EU, so we are still living with heightened uncertainty on both domestic and international fronts" added Axford. "Occupiers and investors are faced with a complex pattern of shifting forces, with traditional cyclical concerns often outweighed by structural shifts related to the impact of technology, globalization and climate change. Through our research and sector knowledge we will work to help our partners understand the economic, geopolitical and business drivers, navigate the current market and prepare real estate strategies that have resilience for the future."
The 2020 forecast report includes analysis of all major regions and cities in the UK. These insights show a strong demand for large-scale office space in Birmingham, as well as new development starts in Bristol, underpinned by the significant growth in the IT sector. The retail sector continues to go through a well-documented period of readjustment, with rents continuing to fall during the year, although there are pockets of resilience specifically in prime locations.
Robust demand coupled with significantly limited supply in the UK's major office markets will underpin the case for continued rental growth, with a number of developments likely to start during the year. In the industrial sector, we expect the imbalance between demand and supply to moderate in 2020 but remain sustainable and supportive of healthy rental growth.
We expect to see a continued increase in the importance placed on the need to address the climate change crisis, with more companies setting zero carbon targets for the year ahead.
You can view our global 2020 Forecast here.