High hopes for higher education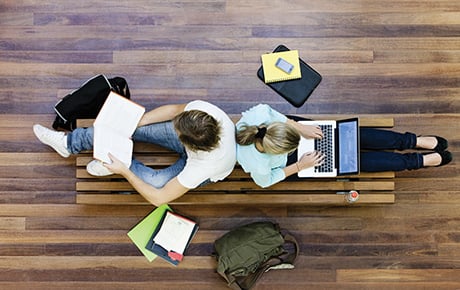 February 18, 2021
New data out this week indicates that investors were right to remain confident in the resilience of the UK Purpose Built Student Accommodation (PBSA) market. Latest figures from the Universities and Colleges Admissions Service (UCAS) show a 9% increase in applicants for the forthcoming 2021/22 academic year.
In recent years the UK PBSA market has been driven by an increased number of students studying outside their home region. It's was therefore unsurprising that government intervention due to the Covid-19 pandemic has had a problematic effect on the PBSA market. Most universities have been forced to move to a combination of online learning and smaller face to face seminars. The reduced need to be close to campus coupled with missing international students and rent rebates have all impacted income across both private sector and university schemes. Additionally, while the sector has been widely praised for its work focussing on student wellbeing and maintaining safe environments, these actions have resulted in further costs for operators.
Investment Volumes
Twelve months ago, 2020 had been shaping up to be a record year for transactional activity in the sector following Blackstone's £4.66 billion iQ deal, but activity was curtailed due to the pandemic. Capacity for deal making was reduced - existing investor operators have been preoccupied and other purchasers have been cautious, requiring vendor rent guarantees to provide income certainty. That said, DWS, KWAP, GSA/Harrison Street and Far East Orchard also made significant investments in 2020.
According to Simon Lowe, Director in Avison Young's student housing team, "Despite the iQ deal happening pre-pandemic it signals a long-term belief in the fundamentals of PBSA. Blackstone have twice entered and exited the market before. This time, they have re-entered a more mature environment."
Demand
The latest 2021 cycle data vindicates investor confidence in the sector. UCAS reports there were 616,360 applicants by the January 2021 deadline, an increase of 8.45% on the previous year. The news comes on the back of a 12% jump in applicants by the October 2020 deadline - those students wishing to study at Oxford, Cambridge or enrol onto medicine or veterinary science courses in 2021/22. The combined increase is 9% to almost 700,000 applicants, with Non-EU applicants up almost 18%.
While the early signs from the October deadline were encouraging, they only told a very small part of the story. About 80% of applications are aligned to the January deadline so we now have visibility on ca. 90% of the demand for September 2021. This holds a great deal of significance because the 2021 cycle is the first full applications round conducted since the emergence of Covid-19.
Paddy Good, Valuation Consultancy Director at Avison Young notes that "this new information is very encouraging because it demonstrates that as in the past, when the economy is contracting, people stay in education for longer. We'll have to wait and see where applicants for the 2021 cycle end up studying but we expect the higher and medium tariff institutions to benefit.
Aligned to this encouraging increase in demand, we expect investors will continue to target PBSA stock in towns and cities where student demand is strong, stable or growing in markets which remain undersupplied with high quality accommodation."
Outlook
The higher education sector remains one of the UK's strongest brands and post-Brexit the government has set out to introduce attractive student visas as part of a strategy to welcome around 150,000 international students by 2030. There is an exchange rate advantage too with Sterling depressed. Domestically, we are also seeing a strong demographic rise in 18-year olds and a sustained increase in higher education participation.
Despite the operational challenges which may well persist for a little while longer, it is clear young people remain determined to go to university to learn, improve their graduate prospects and enjoy the student experience. The long-term prospects for the PBSA market look as good as ever.
If you are interested in learning more, please contact Simon Lowe; [email protected]