One small step for Nissan...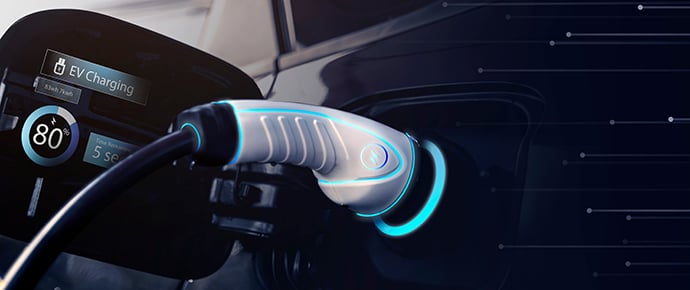 July 2, 2021
The news that Nissan is to build a new battery factory in Sunderland is very encouraging for the UK car industry. It will promote economic growth, create thousands of jobs in the North East, and provide a small but significant step towards the Government's target of banning the sale of petrol and diesel cars by 2030, and ultimately contribute towards the UK reaching its net zero carbon target by 2050.
Nissan and its battery supplier Envision are planning to build a new £450 million plant that will supply batteries to Nissan's existing car manufacturing facility to produce their new electric EV36Zero model as part of a £1 billion expansion. Initially, the factory will be able to produce batteries for 100,000 cars each year, possibly increasing threefold by 2030. This will complement the UK's first Gigafactory announced by Britishvolt, also to be built in the North East in Blyth.
With a reported seven gigafactories required to match the rising demand from the electrification of the automotive sector, and 2.3 million charging points needed by 2030, this is a positive but small step in what will be a significant journey for the UK to become successful in transitioning its automotive expertise. Such is the significance of this investment that it has been supported financially by both Sunderland Council and central government.
It is a response to the gradual tightening of policy measures brought in by the government in recent years. Electric vehicle (EV) demand in the UK is expected to surge ahead of the approaching ban on the sale of petrol and diesel cars set for 2030.
The introduction of low emissions zones in UK cities, are also providing more immediate incentives for EVs. Originally set up in central London and recently opened in Birmingham and Bath, they are soon to be rolled further out in London and other regional cities. At up to £12 a day these will create a shift in individual and business driver behaviour and car ownership and accelerate the UK's transition to electric vehicles. It will affect commuting patterns and ultimately it may impact on location preferences for residential and commercial property.
As the shift to 2030 approaches, and the UK moves towards hybrid and electric vehicles, it of course offers a huge opportunity for jobs and prosperity to our manufacturing sector. But there are also significant risks in the UK maintaining its share of automotive production.
The terms of the UK-EU Brexit trade deal mean that, from 2024, avoiding tariffs when exporting to the EU will require an increasing proportion of components to be sourced within the UK or EU. For UK carmakers looking to competitively compete in the EU market – where most car are sold – this will mean ramping up their domestic battery production operations to maintain market share. In additional, the investment in battery plants is required as EV batteries are heavy and costly to transport and so it is preferable to produce them near to the car manufacturing site.
Business secretary Kwasi Kwarteng has summed up the Government's goal: "it is a huge step forward in our ambition to put the UK at the front of the global electric vehicle race". Nissan was prescient enough to seize the opportunity and now it's hoped that other UK manufacturers such as Toyota, Mini, Vauxhall and Jaguar Land Rover will follow suit and look to replicate this model across the UK over the coming decade. The Government has blown the starting whistle and the clock is already counting down.