The Week Ahead 18 October 2021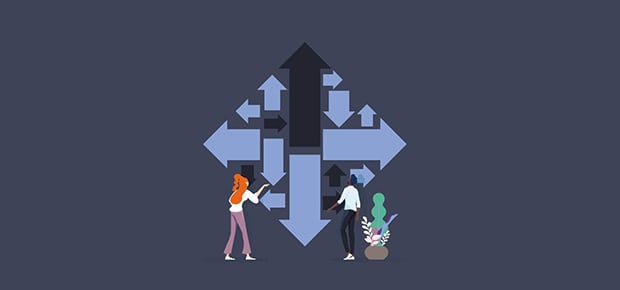 October 20, 2021
In the three months to August 2021, UK GDP grew by 2.9%, which under normal circumstances would be considered a heady figure. However, in the three months to June the growth rate was 5.5%, which shows the economy has slowed in recent months. The June figure was unsustainable and we fully expected growth to decelerate, but what is a concern is that many of the bottlenecks that are causing major problems today were only just emerging in August. When the GDP figures arrive for October, we suspect they will reveal an economy that is struggling to grow under the weight of the widespread shortages.
The hard truth about our current supply difficulties is there are no quick fixes. While the government has granted short-term visas for HGV drivers, the number of applications from abroad has been negligible. We will have to solve our shortages through training, automation and manufacturers bringing new capacity online. None of that will happen quickly, pushing the timeline well into next year. Until then, we will have an economy that resembles a runner trying to sprint across a very muddy field.
Consequently, we should be ready for 'stop go' conditions in the commercial property market over the winter. If goods are hard to find, then online is going to be a good place to shop, which will extend further the difficult market for retail property. Industrial faces a market that will be frustratingly busy – the frustration arising from the problem of sourcing supply to match demand. Offices will sit in the middle, with changeable economic news being partly counterbalanced by encouraging signs on the return to workplaces. The initial post-lockdown rebound has run its course, and the property market must adapt to an economy that is shifting from a sprint to a marathon pace.
Things to watch for this week
Wednesday 20th October
UK inflation, September
Previous: 3.2%
Consensus: 3.2%
The UK's inflation rate is expected to briefly level off, before resuming growth in the coming months due to higher energy prices. The August figure had been boosted by exceptional items, which is why no significant increase is expected for September.
Thursday 21st October
Euro Area 'flash' consumer confidence, October
Previous: -4
Consensus: -5
Consumer confidence in the Eurozone is expected to edge down slightly, albeit to a relatively strong level by historic standards. Vaccination levels are now high in most Euro Area nations, while the unemployment rate has fallen over the last four consecutive months.
Friday 22nd October
Germany 'flash' composite PMI, October
Previous: 55.5
Consensus: 54.0
We expect to see business activity to continue to gradually decelerate in the face of on-going political uncertainty, after last month's Federal election failed to produce a clear winner. Also, global supply chain problems continue to weigh on German manufacturing.
For further information please contact: