The Week Ahead 1 November 2021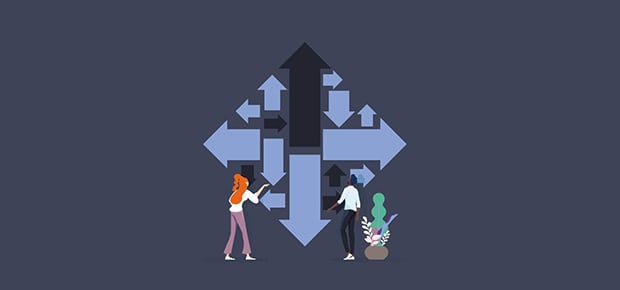 November 1, 2021
This week will doubtless see the news headlines dominated by COP26, which is occurring at a time when the economic landscape is fast adapting to the realities of climate change. Britishvolt, a firm developing a Gigafactory in Blyth, is reported to be in talks with the government on receiving £200 million of state aid. Dutch pension group, ABP committed to sell all of its €15 billion of fossil fuel investments in response to the global transition to electricity. CDPQ, a Canadian pension fund and a major investor in renewables, announced plans to invest US$12 billion in the UK and Europe. They too are selling fossil fuel assets The Financial Times recently reported on the new US$30 billion market for 'catastrophe bonds'; where investors receive a coupon in exchange for providing insurers with an emergency pool of funds for disasters, like floods and wildfires.
The phrase 'ESG' – environmental, social and governance – came up repeatedly in last week's Avison Young Transactional Evidence conference call, a monthly roundtable where our professionals discuss conditions in their markets. The property sector is experiencing increased demand for green buildings from both investors and occupiers. There is also a rising tide of legislative requirements to meet ESG targets. Around 85% of current UK commercial buildings now require upgrading to comply with a law mandating a minimum EPC rating of 'B' by 2030. The above only scratches the surface of the full implications of climate change for property, which are discussed in our Ten Trends for a Zero Carbon World'.
As well as COP26, this week will see the Bank of England hold its policy meeting, at a time when the discussion in most countries now is about policy tightening. Canada ended its Quantitative Easing purchases last week. Growth is clearly slowing in the UK, but Threadneedle Street is under pressure to at least be seen to address inflationary risks. If there is not a rate hike this month we expect one in December, probably by 15 basis points to 0.25%.
You can view Avison Young's UK Budget Speech and Spending Review Analysis here.
Things to watch for this week
Wednesday 3rd November
Nationwide UK House Price Index, October
Previous: 0.1% m-on-m
Consensus: 0.4%
Based on recent mortgage approval figures remaining strong and evidence of limited supply, we expect a reasonably healthy month-on-month growth figure.
Thursday 4th November
Bank of England rate decision, November
Previous: 0.1%
Consensus: 0.1%
While the consensus still favours no change, there has been widespread speculation in the financial markets on a November rate hike. Even if rates do stay on hold this week, a rise to 0.25% is now very close, probably next month.
German factory orders, October
Previous: -7.7% m-on-m
Consensus: 2.0%
Supply chain problems contributed to a worse than expected contraction in factory orders, particularly for cars and components. A return to growth is expected for October, pointing to 'stop-go' business conditions.
Friday 5th November
US non-farm payrolls, October
Previous: 194k
Consensus: 385k
The September job figures were dampened by a fall in jobs in the public sector, particularly education. Job numbers are expected to have rebound in October, reflecting a strong labour market in the US.