The Week Ahead 15 November 2021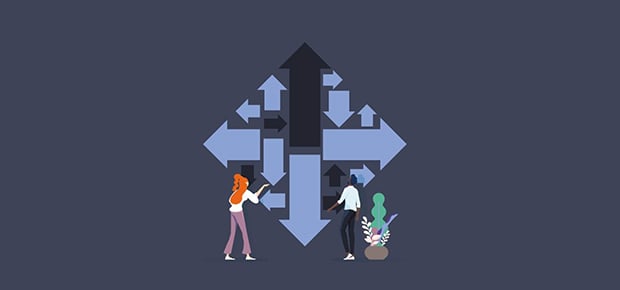 15 Nov 2021
What to watch out for in the UK economy and property markets this week.
The latest UK GDP figures were something of a mixed bag, and perhaps justify the Bank of England deciding to take their time over the next interest rate raise. The quarterly GDP figure was 1.3% growth in Q3, down from 5.5% in Q2, and was broadly in line with expectations. However, the monthly figures painted a more complicated picture, with GDP contracting month-on-month in July but with September seeing a robust 0.6% growth. This owed much to a surge in the figures for health services, driven by more face-to-face medical appointments, without which output would have only risen by 0.1%.
The positive news for the property sector was that after several months of shrinking, construction output returned sharply to growth in September, rising 1.3% month-on-month. Also, an encouraging sign for landlords was the 2.3% expansion for the Hotels and Leisure sector, where rent arears have been a problem during the pandemic. Overall, it was encouraging that the figures, both quarterly and monthly, contained no nasty surprises, and that was a distinct possibility given the widespread labour shortages and supply chain bottlenecks which have plagued the economy. The mood in most property submarkets is upbeat to varying degrees, and the slowdown in GDP growth has – as yet – done little to dampen the mood.
The jobs market figures are released tomorrow, and in particular there is the question of how strong wages growth will be? Pay rises peaked in July, but are still higher than inflation, and we expect the latest figures to confirm that was the still the case in September. Higher unemployment due to furlough will probably push wages growth lower in October and November. Consequently, some commentators argue the Bank will not hike rates until early next year, as some Monetary Policy Committee members might want to see those pay figures before agreeing to tighten policy.
Things to watch for this week
Tuesday 16th November
UK average pay growth ex bonus, September
Previous: 6.0%
Consensus: 5.0%
The Bank of England will be closely watching these figures, and we are expecting an above inflation increase. More important will be the October and November figures, which will show if ending furlough (thus increasing the number of job seekers) significantly impacts pay.
Wednesday 17th November
UK CPI Inflation, October
Previous: 3.1%
Consensus: 3.9%
Following last month's brief dip, a marked increase in CPI inflation is expected to be reported for October, largely due to higher energy prices. Core inflation is only forecast to edge up, from 2.9% to 3.1%, so the figures are unlikely to put pressure on the Bank of England to hike rates.
Thursday 18th November
US initial jobless claims, week to 13 November
Previous: 267k
Consensus: 260k
After September's rebound, new jobless claims have been edging down in recent weeks. We expect the latest figures to confirm the recovery for the US labour market is continuing.