The Week Ahead 13 December 2021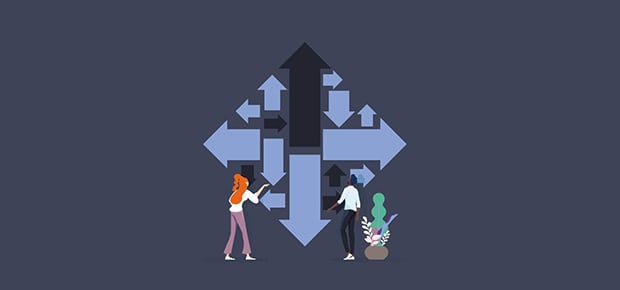 December 13, 2021
Forecasts for interest rates this year has seen quite a rollercoaster ride. Back in the Summer the consensus was no movement this year or next. By Autumn, the markets had priced in a November or December rise. However, following the latest GDP figure of 0.1% growth in October – well below expectations of 0.4% – now commentators are cool on the idea of a December increase. After all, we would actually have seen GDP contract in October were it not for the Office for National Statistics (for a second consecutive month) factoring in additional growth for healthcare, based on Doctors supposedly now carrying out face-to-face consultations.
While hospitality has avoided another shutdown, bars and restaurants based in city centres face the blow of another work from home order. The GDP figures for December and January could well be slightly negative; worse if there is a full lockdown. The recurring lesson of the pandemic has been the economy is surprisingly resilient during partial restrictions, but lockdowns inflict body blows on GDP. At least for now, there is little talk coming from the government of a lockdown. Moreover, re-introducing the economic infrastructure needed to support a lockdown (like furlough) would hit the government's already dismal finances.
For property, we see this feeding existing narratives. In the logistics and residential markets, investors and occupiers are focussed on long-term trends, and unlikely to go into reverse. For retail, doubts about shopping centres will linger, although we believe retail warehouses will continue drawing interest from those seeking a recovery play. We also expect to see in most markets a willingness to tough out Q1 2022, with an eye on better times, perhaps from Q2 onwards. After all, the warmer Spring weather is only a few months away, and 81% of those over the age of 12 are double jabbed. There is even the possibility that Omicron proves less severe than the Delta variant.
Things to watch for this week
Tuesday 14th December
UK Average Earnings (ex. Bonus), October
Previous: 4.9%
Forecast: 4.2%
Given that raising interest rates is becoming a risky move, the Bank of England will be closely monitoring pay growth. This peaked in the Summer and has been steadily decelerating, a trend that a slowing economy should encourage.
Wednesday 15th December
UK Inflation, November
Previous: 4.2%
Forecast: 4.7%
Higher energy prices make a further rise in inflation a near certainty. The big question now is whether Omicron worsens existing supply bottlenecks and stokes inflation further, although this will only become apparent in the December and January figures.
Thursday 16th December
UK Composite 'flash' PMI, December
Previous: 57.6
Forecast: 56.5
Given the slowing economy, a further decline for the PMI business activity index seems likely. The January figure will reveal the extent to which the work from home order has hit growth. We expect a deceleration but not a figure of below 50, which points to a contraction.